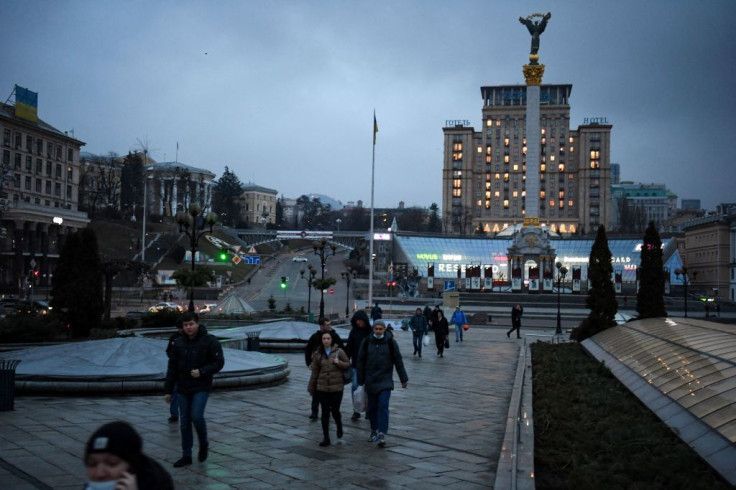 Russian President Vladimir Putin has "declared war on Ukraine," Ukraine's ambassador at the United Nations (UN) is said to have told the Security Council.
According to the Associated Press, he also pressed his Russian counterpart to state that Russia will not attack cities of Ukraine with bombs. On Wednesday night, Ukrainian Ambassador Sergiy Kyslytsya said that if Russian Ambassador Vassily Nebenzia was not in a position to give a positive answer, he should give up the presidency of the Security Council.
Kyslytsya requested for another emergency meeting of the Security Council, calling on the UN body "to stop the war because it's too late to talk about de-escalation." He also asked if he should play the video of Putin announcing military operations being launched in Ukraine, to which Nebenzia replied, "This isn't called a war. This is called a special military operation in Donbas."
Putin is reportedly deploying some of the world's most devastating weapons in his planned invasion of Ukraine. According to The Sun, Russia's deadly arsenal of thermobaric weapons launches a barrage of explosive warheads that is so powerful that they can "melt" people on the opposing side. TOS-1A "Solntsepek" and TOS-1 "Buratino" are considered to be some of the deadliest weapons on the modern battlefield.
In videos shared by sources, convoys of TOSs are seen heading for the border. The tanks have a huge rack on top, full with thermobaric rockets or lethal incendiary. PhD student at the Department of War Studies at King's College London, Rob Lee, shared screengrabs from a TikTok video of the military convoy and wrote, "Thermobaric troops on the move." The convoys were seen moving through the Russian city of Belgorod, which is around 40 km (24.855 miles) north of the border with Ukraine.
The TOS-1 and TOS-1A are designed to crush or kill any soft target in their way. The Buratino is unique to Russia's military. It is a self-propelled multiple rocket launcher system that is already deployed by Moscow's generals in conflicts including Iraq, Syria, Afghanistan and Chechnya.
The TOS-1 is designed to obliterate heavily-fortified positions, and some of its destructive power was demonstrated in the Second Chechnyan War between 1999 and 2000. A TOS-1 strike is so deadly that once it killed 37 civilians and injured more than 200 when a city block was razed to the ground. Victims close to a TOS-1 blast radius are instantly crushed to death as it is twice as powerful as most conventional bomb blasts.
This comes as the US said that Putin seems likely to launch the invasion "before the night is over" with missile launches, airstrikes and ground troops, according to The Sun. US Secretary of State Antony Blinken said that "everything seems to be in place" for a full-scale assault on Ukraine if Russia decides to proceed. Blinken can't "put a date or an exact time on" when Russia will exactly invade Ukraine. But he said that Russia has "positioned its forces at the final point of readiness across Ukraine's borders to the north, to the east, to the south."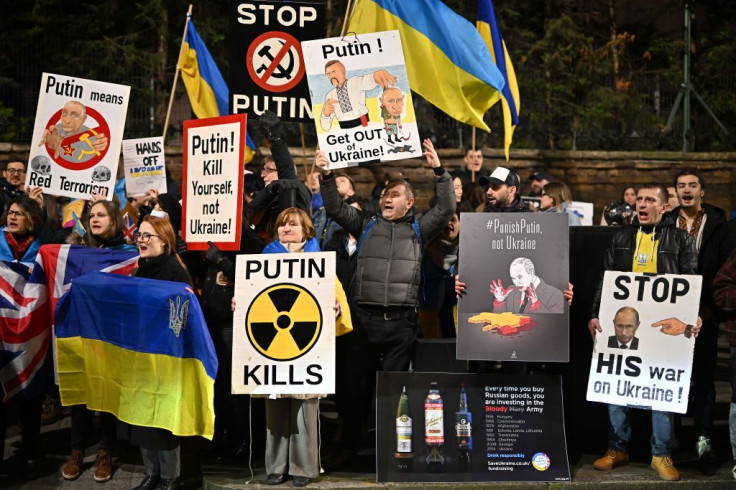 © 2023 Latin Times. All rights reserved. Do not reproduce without permission.