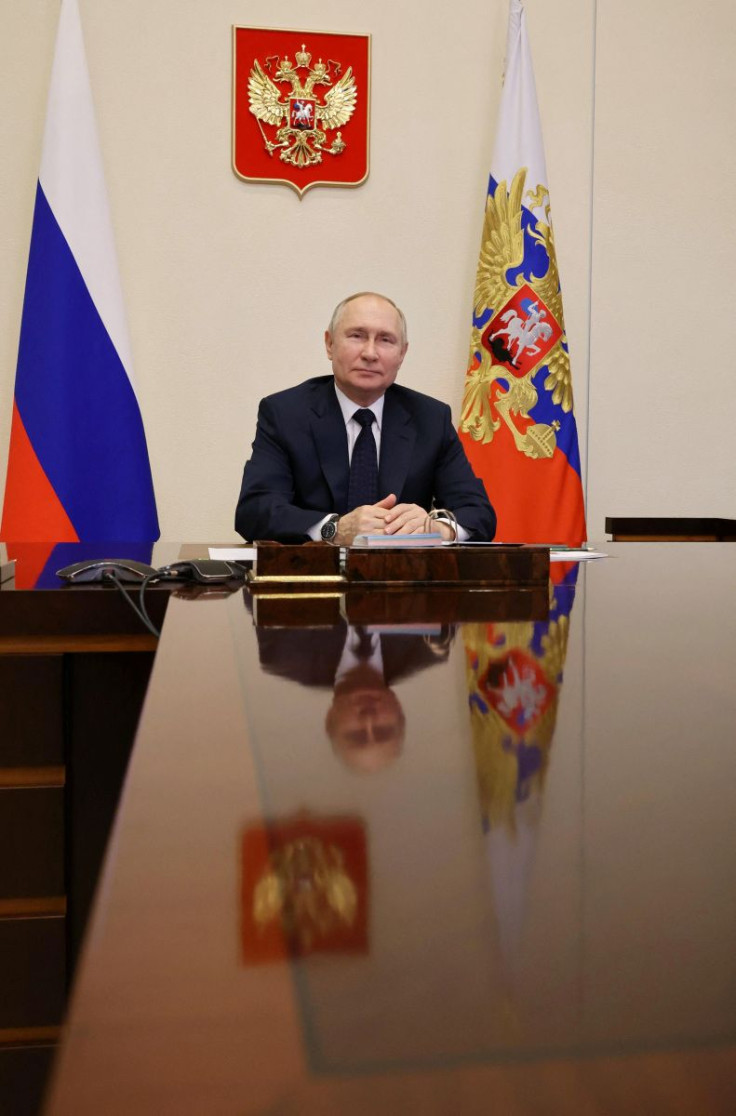 Russian President Vladimir Putin said that a Ukrainian sabotage group was involved in a "terrorist act."
He claimed that on Thursday, they entered a Russian border region and opened fire on civilians, reported BBC.
"Saboteurs from Ukraine" had fired at a civilian car in Lyubechane, which is a border village, said the governor of the Bryansk region. Two men were killed and a 10-year-old boy was injured in the alleged incident that has not been independently verified.
Ukraine has denied the claim made by Russia.
It was "a classic deliberate provocation," tweeted Mykhaylo Podolyak, who is an adviser to Ukraine's President Volodymyr Zelensky.
He said that Russia wants to "scare its people to justify the attack on another country."
Russia's Federal Security Service (FSB) said that on Thursday, FSB forces and regular troops on Thursday fought with "Ukrainian nationalists." They had crossed into Russia and also taken hostages.
The "nationalists" were then struck with a huge Russian artillery strike and pushed back into their home country, claimed the FSB. The security service alleged that they left a huge cache of explosives in the village.
The Kyiv government was branded "nationalists" and "neo-Nazis" by Putin when Russia launched its large-scale invasion of Ukraine in February 2022. He argued that Russia had to act against them.
Zelensky, who was democratically elected, has Jewish origins. He has no far-right politicians in his government.
On Thursday, Putin said that "today they committed another terrorist act, another crime, penetrated the border area and opened fire on civilians."
He noted that the attackers saw that it was a civilian car, that children were also sitting there, and "opened fire."
He added that it is such people who set themselves the "task of depriving us of historical memory." According to him, they will achieve nothing, and that Russians will "put the squeeze on them."
A clip has surfaced online claiming to show members of the Russian Volunteer Corps (RVC), based in Ukraine, outside a local clinic. In the video, an armed man said that they crossed into Russia. The RVC also said in a text with the video that it "entered Bryansk region to show our compatriots that there is hope, that free Russians carrying arms can fight the regime".
Bellingcat Monitoring, the investigative journalism group, described the RVC as a unit that was officially formed last year. It's made up primarily of "anti-Putin, anti-Kremlin Russian far-right figures active in Ukraine."
Andriy Yusov, a Ukrainian military intelligence official, said that "these are people who are fighting with arms against the Putin regime and those who support him..." He thinks that perhaps "Russians are beginning to wake up, realize something and take some concrete steps".
Meanwhile, Radio Free Europe/Radio Liberty reported that Ukraine has denied involvement with a series of drones that recently flew into Russian territory. It included one that got near Moscow. Following this, the Kremlin ordered the military to tighten up its air defenses.
© 2023 Latin Times. All rights reserved. Do not reproduce without permission.