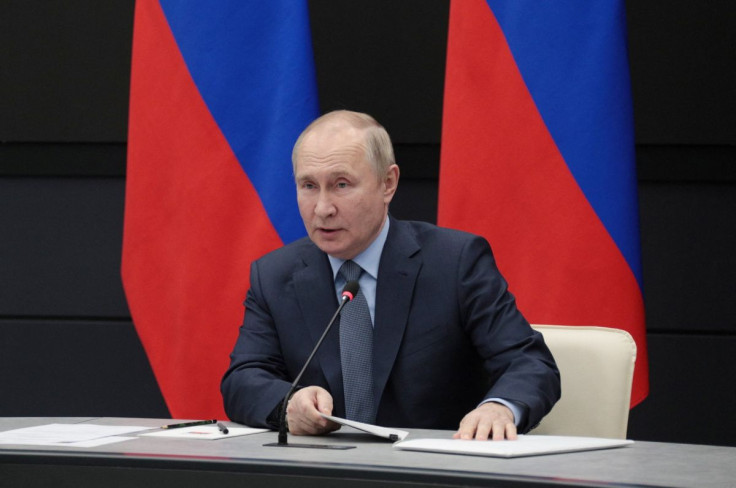 A European spy agency has warned that Russian President Vladimir Putin thinks that he can "bomb" Ukraine to the negotiating table as the war rages on.
Russia's victory in Ukraine would also increase the probability of an armed conflict between the NATO alliance and Moscow, said the Estonian Foreign Intelligence Service (EFIS), reported Sky News.
Ukraine is still not a NATO member.
In a foreword to an annual report on international security published on Wednesday, Kaupo Rosin, the agency's new director general, said that Putin's goal in Ukraine has not changed. His troops have faced setbacks over the past 12 months, which thwarted his plan for a quick coup, still, he hasn't given up.
Rosin wrote that for now, there is still "enough fuel to keep the war machine going."
He added that Russia will "not run out of cannon fodder, Soviet-era armaments or propaganda-induced imperialism any time soon."
The comments are in contrast with remarks that were made in October 2022 by Jeremy Fleming, the head of the UK spy agency GCHQ. He had said that Russian "supplies and munitions are running out".
There is a discrepancy between how different countries assess the level of Russian stockpiles of weapons as well as ammunition. The quantity has been calculated as far higher if outdated Soviet-era munitions are included.
In the Estonian spy agency's full report, entitled International Security and Estonia 2023, Rosin played down any suggestion or indication of an imminent breakthrough by Russia after paying a heavy price and failing to conquer Ukraine.
America had said that Russia has suffered around 188,000 casualties till now.
According to estimates from the Ministry of Defense of Ukraine, as of Wednesday, Russia has lost a total of 134,100 soldiers in combat.
Rosin said that Putin is playing for time, believing that "Ukraine and the West will wear out before Russia." He added that the President thinks that "he can 'bomb' Ukraine to the negotiating table."
The report said that Russia was ready to "continue raising the stakes" in Ukraine. This is through further mobilization of its population and more strikes against Ukrainian power infrastructure.
Putin ordered a partial mobilization of more than 300,000 personnel in September 2022.
© 2023 Latin Times. All rights reserved. Do not reproduce without permission.