Following the disappearance of two individuals last week, a British man's body has been discovered, according to Vladimir Putin's infamous Wagner Group.
A representative for Yevgeny Prigozhin, the founder of the Wagner Group, claimed that one of Chris Parry, 28, and Andrew Bagshaw, 48, had passed away but would not specify which one.
According to the Foreign Office, it is "aware" of news about the alleged killing.
Only a few hours prior to the Wagner statement, the gang released another terrifying message in which they claimed that in the vicinity of where the guys were last seen, 500 Ukrainians had been "destroyed."
The two were last seen leaving Kramatorsk towards Soledar, Ukraine, on Friday, Jan. 6, morning.
According to a post in the Telegram group Press service of Prigozhin, "on Jan. 8, the Ask Wagner hotline received a request to find two British citizens who disappeared on Jan. 6 in Soledar - Andrew Bagshaw and Christopher Parry."
"Today the body of one of them was found, documents on both Britons were found with him," the post continued.
According to the media, they also provided pictures of the two men's passports.
A couple of hours earlier, another post said, "once again I want to confirm the complete liberation and cleansing of the territory of Soledar from units of the Ukrainian army."
"Civilians were withdrawn, and the fighters of the Armed Forces of Ukraine, who did not want to surrender, were destroyed. Killed about 500 people. The whole city is littered with the corpses of Ukrainian soldiers," the post continued.
The post also said, "there can be no talk of any humanitarian corridor. Let's start clearing mines."
In a statement released by the Foreign Office, the family of Parry said, "we are very worried and concerned about the health and whereabouts of Chris right now."
Chris, who is believed to have been born in Truro, Cornwall, but later moved to Cheltenham, had previously mentioned evacuating people from the front lines.
According to New Zealand media sources, Andrew, a resident of New Zealand, was in Ukraine to help deliver humanitarian aid.
A Foreign Office spokesperson told the Daily Star, "we are supporting the families of two British men who have gone missing in Ukraine. We are aware of recent reports and are in touch with the Ukrainian authorities."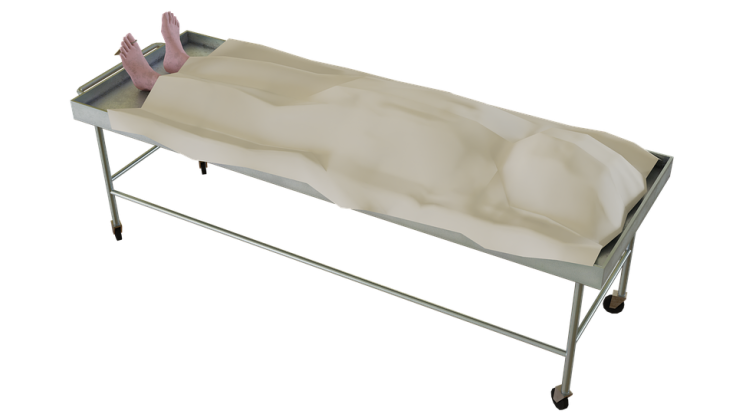 © 2023 Latin Times. All rights reserved. Do not reproduce without permission.