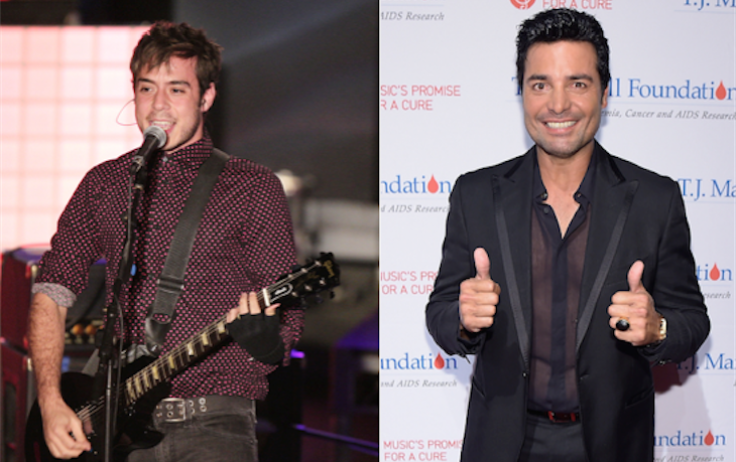 Pepe Madero, former lead singer of the Mexican rock band PXNDX, has been receiving harsh criticism from left to right ever since a video, in which he appears to be disgusted by his fans' kisses, went viral.
"I did not wipe the kiss away, I wiped the lipstick," Madero wrote on his Twitter account. "I never intended my actions to come up as derogatory. It would be as if I wiped the sweat off my face to continue with my activities, I never said no to the kisses."
Madero stated that he didn't need to explain himself to those who keep making fun of the situation, but acknowledged that he didn't want his fans to have the wrong impression of him after watching the clip.
To defend himself he added, "Signing 2,500 album covers in four hours without missing a single one…taking 2,500 photos and trying to look presentable…but anyway, no one is ever happy."
The more the video was shared, the more people came up with ideas to make fun of the singer. Nicknames like #Ladycachete and #Laypanda started surfacing, memes of course were on point, but perhaps the most accurate reaction to this scenario was a fan video comparing Chayanne's behavior during meet-and-greets to Madero's embarrassing experience.
"It doesn't matter if you have style, fame or money," reads the visual. "If you are not humble and have a good heart, you are worth NOTHING."
Millions of fans have joined the conversation and all agree that Madero should learn a thing or two from the Boricua superstar if he wants to have a successful career as a solo artist.
The 35-year-old singer just released his first solo studio album titled "Carmesí." Hopefully his fans will be able to forgive and forget. Take a look at the video below and let us know what you think, would you join his fan club?
© 2023 Latin Times. All rights reserved. Do not reproduce without permission.