The Trump supporter captured in photos dressed as a shaman during the riot at the U.S. Capitol made his first appearance in a Phoenix federal courtroom on Monday. Jacob Angeli Chansley, 33, was charged with two federal misdemeanors namely entering a restricted building or grounds without lawful entry as well as with violent entry and disorderly conduct on Capitol grounds.
Chansley was taken into custody on Saturday and is currently being held in a quarantine section of a detention facility.
At his court appearance, Chansley politely addressed the judge and said he may be able to contact a friend who could provide a private attorney for him. Moreover, the public defender had also told Judge Deborah Fine that Chansley had not eaten since he was taken into custody as he follows an extremely restrictive diet citing possible religious reasons.
Judge Fine responded saying it was "deeply concerning" and had ordered Chansley's public defender to work with the U.S. Marshal's Office on his dietary concerns.
Chansley's mother who was in the courtroom explained her son's diet dilemma.
"He gets very sick if he doesn't eat organic food - literally will get physically sick", his mother said.
David Gonzales, US Marshal for the District of Arizona told ABC 15,
"We will abide by the judge's order"
Gonzales added that Chansley will be provided with meals to fit a shaman's strict organic diet.
In an article on Daily Mail, Chansley reportedly is a "failed actor" and a conspiracy theorist who has been living with his 56-year-old mother since January 2019. He was evicted from his home in Phoenix, Arizona with rent arrears amounting to $1,247 and is currently unemployed.
His mother's neighbors describe Chansley as bizarre, seeing him frequently wandering through the neighborhood dressed in the same shaman costume or dancing on the rooftop of his mother's home in Glendale.
While his mother describes Chansley as a patriot and "the gentlest person I know", the "QAnon shaman" is said to be a fixture in anti-lockdown rallies and numerous pro-Trump demonstrations over the last year.
In September, he led a protest in Glendale, Arizona, where he rambled about child abusers while also claiming that a spiral sign close to the bathrooms is actually an FBI pedophile code.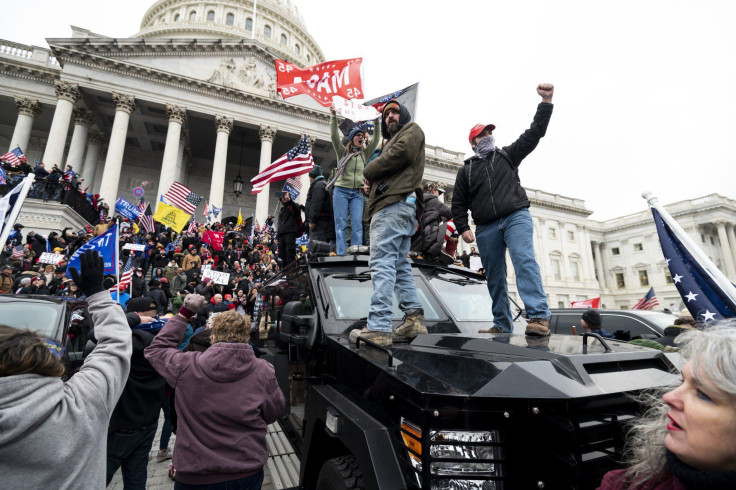 © 2023 Latin Times. All rights reserved. Do not reproduce without permission.