A royal analyst on Tuesday that the Queen continues to stand by Prince Andrew due to his loyalty towards her, as other working royals in the family, like Prince William, attempt to push the Queen to discard Andrew from the royal family.
Andrew Morton, a royal author who collaborated with Princess Diana on a book regarding her life as a royal, claims that the Queen admires Prince Andrew's service to the country and that she likes how "intensely loyal" Andrew is to her and to the crown, according to the Daily Beast.
"Prince Andrew has always been absolutely loyal to his mother. He will never hear a word said against her, he has always been intensely loyal," Morton said.
He also elaborated that she reportedly respects his military service during the Falkland Wars when his role as a helicopter pilot during the conflict possibly saved the aircraft carrier HMS Invincible from destruction.
"He was essentially a sitting duck and there as a sacrifice—but as a helicopter pilot, he played a huge role in making sure missiles exploded harmlessly by following a plan," he said. "That took a lot of guts to do and she very much appreciated that because that conflict cost a lot in blood and treasure for Great Britain. The Argentines had it in their sights that Andrew was their main target, so he showed a lot of courage during that period."
Many members of the British Royal Family have been calling for Prince Andrew to be pushed out from public life even further due to his relationship with convicted pedophile Jeffrey Epstein, including Prince William, Yahoo! News reported.
"He feels very strongly about this and if it had been up to him he would have pushed for things to have happened a lot faster than they did," a source close to the royals said.
"He has strong views on the Duke of York and believes his insistence in trying to cling on to a public role is highly dangerous for the institution. He would have cut him loose a long time ago if it had been up to him," another source said about the situation.
In spite of this, Morton believes that Queen's affection toward Andrew will push her to invite him to prominent family events even as the scandal of his association with Epstein fails to fade away.
"The memorial service was a family occasion and not a state occasion, so it really was up to her who she had leading her to her seat. So that is a long-winded way of saying she is a mum—and in her eyes, her children can do no wrong," Morton said.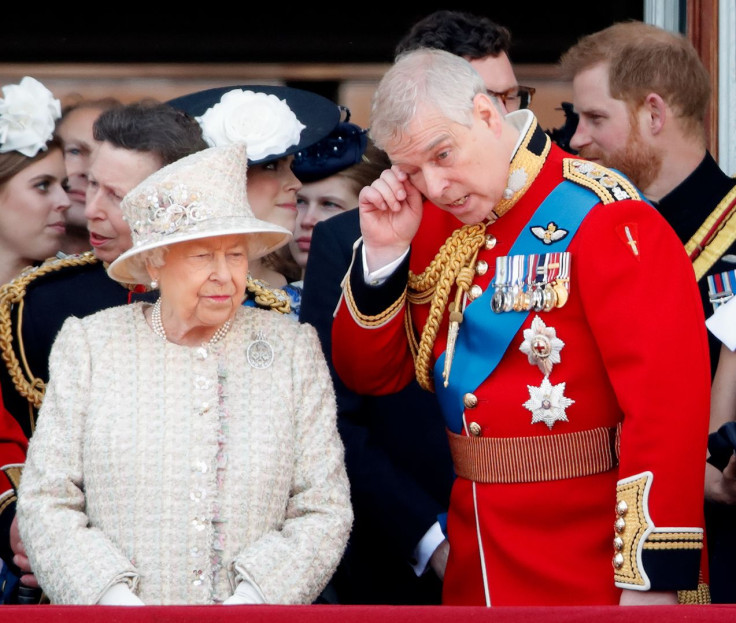 © 2023 Latin Times. All rights reserved. Do not reproduce without permission.