The royal ladies of the British monarchy handpicked every detail of their wedding, and the perfect fragrance on their big day was not an exception. Here's what Queen Elizabeth and other royal women smelled like on their wedding day.
Queen Elizabeth II
Her Majesty's top choice in smelling like a queen is White Rose by Floris. While the Queen has never given away her choice of fragrance on her wedding day, sources say that she's most likely to have worn White Rose. Why does the Queen love White Rose? The scent resembles her favorite flower, the carnation. The current price tag for this perfume is $126.
The Queen reportedly also loves Guerlain L'Heure Bleue, and there's also a possibility that this is what she wore on her wedding day. The Guerlain L'Heure Bleue scent is a blend of spicy citrus with a powdery dry down.
Princess Diana
Quelques Fleurs L'Original Parfum by Houbigant Paris was Princess Diana's favorite fragrance and her choice on her wedding day. A little backstory to this is that the Princess of Wales accidentally poured an amount of this fragrance on her wedding dress before walking down the aisle.
But why did Princess Diana like Quelques Fleurs L'Original Parfum so much? The orange blossom and citrus scent is a combined carnation, orchid, jasmine and lilac scent, among others. This fragrance now costs $321.
Kate Middleton
On her wedding day, the Duchess of Cambridge supported a small fragrance company called Illuminum. Kate walked down the aisle in her fairytale wedding in 2011 wearing White Gardenia Petals EDP. The scent instantly sold out minutes after the brand was revealed.
On top of that, Kate requested Westminster Abbey, the wedding ceremony venue, to be fragranced with Jo Malone's Orange Blossom, Grapefruit and Lime, and Basil and Mandarin candles. The English brand's luxury candles cost around $500.
Meghan Markle
Duchess of Sussex Meghan Markle is a self-confessed perfume addict. On her wedding day, iconic brand Floris London formulated a special scent for her. The scent was inspired by Beramotto di Positano perfume, which blends bergamot, orange blossom ginger and green tea.
Unfortunately, the scent is not available for purchase to the public. Fans, however, can still smell like Meghan with her favorite scent, Jo Malone's Wood Sage & Sea Salt.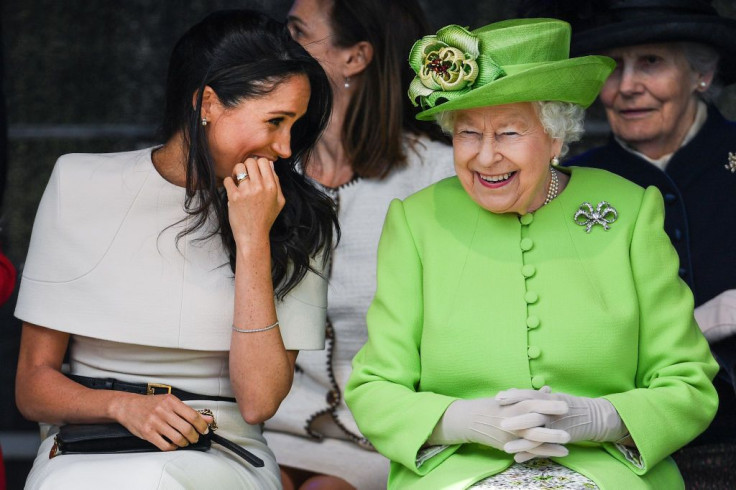 © 2023 Latin Times. All rights reserved. Do not reproduce without permission.