Prince William and Kate Middleton's relationship is a match made in heaven, and fans keep their eyes on the couple as a rumored baby number four approaches. Their eight-year marriage was not always an assured result, however, as a report suggests that Her Majesty Queen Elizabeth had doubts about their union.
William and Catherine met in St. Andrews in Scotland in 2001, and they'd been repeatedly linked to each other since then. Fans of the royal family were delighted to note the prince's beautiful companion in his skiing trip, which inevitably caused buzz of a royal wedding. The Queen, however, was reportedly not impressed by Kate.
In 2007, followers of the William and Kate love story were shocked by the news of the couple's breakup. The split was brief — spanning for a couple of months — but the aftermath held a lasting impression on William's grandmother.
It was this incident that caused Queen Elizabeth to be wary of her grandson's girlfriend, leading to a certain distance between the two. The Queen was reportedly "not in a rush" to meet the young girl, causing her to "steer clear" of Kate for almost a year. Even though William and Kate were on much sturdier ground than ever before their split, Queen Elizabeth held "slight reservations."
A year after the breakup, the Queen decided to finally meet Kate, but that was merely the first step to resolving her "reservations." It took six years for the prince to propose to Kate, and sources point to the Queen as the reason for this delay.
Elizabeth wanted William to make the right choice in choosing his partner and warned him of the consequences of suddenly jumping into marriage without thought. Given the Queen's experience with her three eldest children's divorces, she decided that "enough was enough," making her mission to no longer have any royal divorces during her reign.
"She now feels, to put it bluntly, that enough is enough," a source claimed. "She does not want to name names, but she is adamant that there are going to be no further royal divorces during her reign. The concept of divorce goes against the Queen's whole upbringing, which is about duty and about soldiering on in the face of adversity."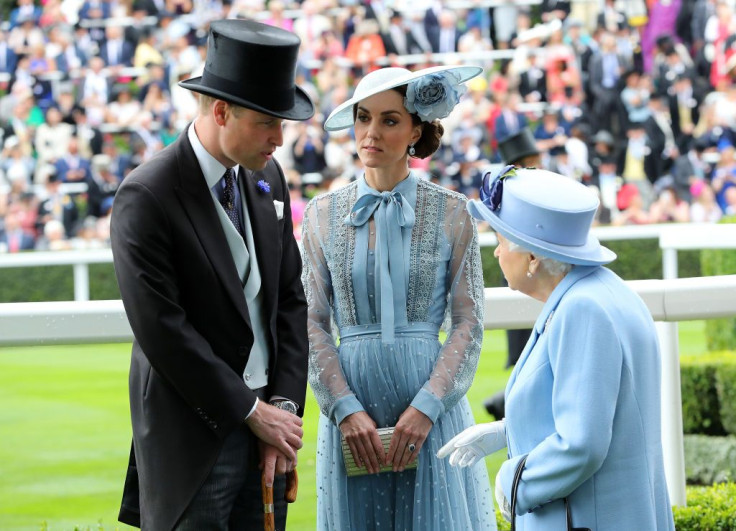 © 2023 Latin Times. All rights reserved. Do not reproduce without permission.