New York City Police Department (NYPD) hostage negotiators made several attempts to talk to a Queens man into climbing down from a tree, but it took about 48 hours to make it happen.
On Wednesday, police reached 145th Avenue in Brookville after being informed about a dispute inside a building in the area where they encountered 44-year-old Roody Thomas, reported NBC New York.
The dispute reportedly involved some kind of argument with his mom, but at the time of the call, there was no indication that any physical violence was involved. He is also wanted on a prior warrant for allegedly assaulting a former girlfriend.
To evade the cops, Thomas climbed onto the roof of the house. Emergency crew members tried to talk him down, but he moved to a nearby tree and refused to climb down. He finally scaled down the tree around 5 pm Friday. After that Thomas made it to a hospital, said a police spokesperson, who confirmed that the criminal matters involving him are pending and still need to be resolved.
Sabine French, a local community activist, said that she had tried to talk to Thomas when he was sitting on the tree. She added that they were joking. According to sources, neighbors told police officers that he had often hidden in that tree. One police source told New York Post, "I don't know why the cops didn't just say, 'Fine, stay up there,' and go sit around the corner." Then cops could have grabbed him when he came down, added the source.
Talking about the bizarre episode, Thomas said inside the Springfield Gardens house he shares with his mom and nephew, that it got to a point where he said that it was better to go into the tree before someone tried to kill him or send him to Rikers Island to get beaten up from the officers, according to New York Daily News.
He said, "I would have rather just fallen off that tree and died." Staying up there on the tree was no easy task. He said that he didn't know where the strength came from, and he tried to lock his legs to the branch so he wouldn't fall. During those 48 hours, he was hungry and felt like he was passing out.
His neighbor Reba Renee Perry-Ufele, a member of the New York State Chaplain Task Force, shared that Thomas had mental health issues that worsened by the heavy police response, and said that she planned to bring him for treatment before he surrendered to cops on a domestic violence charge.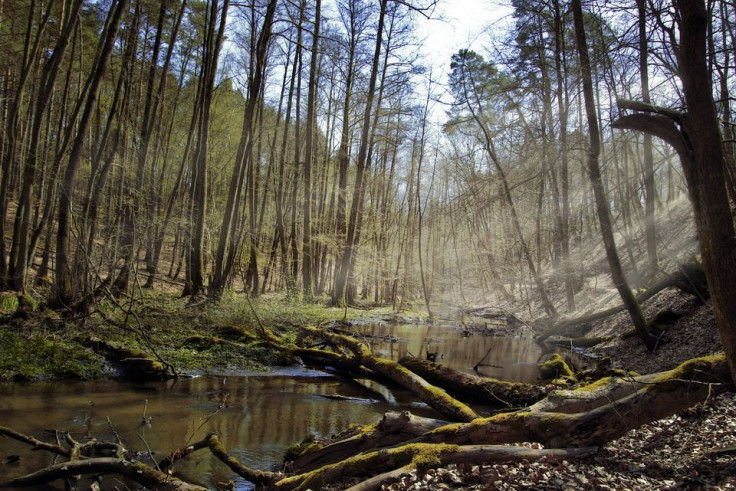 © 2023 Latin Times. All rights reserved. Do not reproduce without permission.