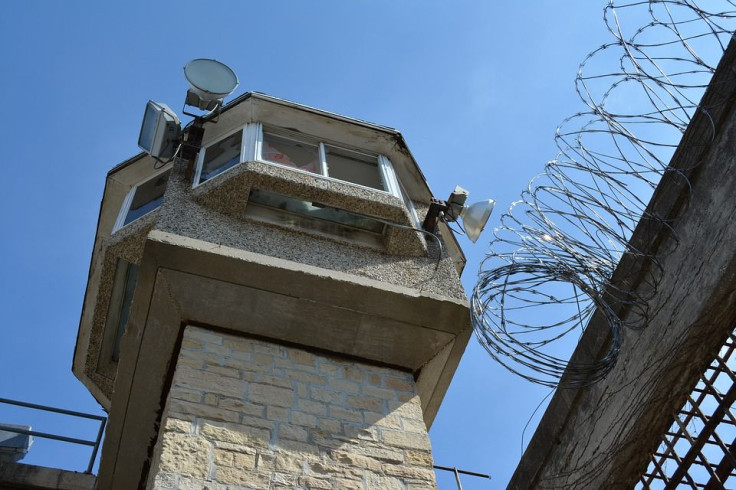 An inmate on death row was executed by lethal injection at the state penitentiary in Huntsville, Texas on Wednesday evening. Quintin Jones, 41, was handed the death sentence for beating his 83-year-old great aunt Berthena Bryant to death in September 1999. Jones received a lethal dose of pentobarbital and was pronounced dead 12 minutes later at 6:40 pm.
Jones' execution marked the end of a 10-month pause of state executions in what is said to be America's busiest death penalty state. Media witnesses were not present to sit and view the process due to a miscommunication between officials of the Texas Department of Criminal Justice despite the usual media allowed to cover the executions.
According to the Associated Press, TDCJ Director of Communications Jeremy Desel said prison agency officials neglected to notify reporters from both the AP and the Huntsville Item. He said he and other media witnesses were waiting in an office across the street for the Huntsville Unit prison to bring them in but he never received the phone call.
"The Texas Department of Criminal Justice can only apologize for this error and nothing like this will ever happen again. We have a number of new personnel that are a part of the execution team who have not been a part of an execution in the past," Desel explained.
The Associated Press and The Huntsville Item have had a long standing guaranteed seat with the TDCJ policy on media witness coverage.
"Somewhere in that mix there was never a phone call made to this office for me to accompany the witnesses across the street into the Huntsville Unit," he continued.
Although there were no media witnesses present during Jones' execution, a transcript was provided detailing how Jones thanked his supporters in his last words.
"I was so glad to leave this world a better, more positive place," Jones said. "It is all part of life, like a big full plate of food for the soul. I hope I left everyone a plate of food full of happy memories, happiness, and no sadness."
Desel said Jones drew in four to five deep breaths in his final moments, followed by a "long deep snore" after the lethal injection was administered.
On Wednesday afternoon, the Texas Board of Pardons and Paroles denied a clemency request to Texas Gov. Greg Abbott and a stay request to the US Supreme Court on behalf of Jones. Jones' attorney filed a civil rights complaint against the board for allegedly playing the race card in its denial of Jones' clemency petition.
Although some of Jones' family members were hopeful that his life would be spared, other relatives were not opposed to his execution citing his violent nature. Jones took a bat and beat Berthena Bryant to death after she had refused to lend Jones some money. He then took off to buy drugs with the $30 he had taken from her purse.
John Hummel is the next prisoner scheduled to be executed in the state. His execution is scheduled on June 30.