Rachel Nichols created quite a stir recently due to a bombshell involving Maria Taylor. To make sure that everyone is in focus for the 2021 NBA Finals, the 47-year-old will continue to host "The Jump" but no longer do sideline reporting.
The ESPN TV host was the sideline reporter in the Orlando bubble in the last NBA Finals, taking over from Doris Burke. However, her recent dig at Taylor was reported by the New York Times. She was complaining about Taylor getting the gig and was unaware that she was being recorded.
"If you need to give her more things to do because you are feeling pressure about your crappy longtime record on diversity — which, by the way, I know personally from the female side of it — like, go for it. Just find it somewhere else. You are not going to find it from me or taking my thing away," part of what Nichols said read.
The recording was accessible to multiple ESPN employees and one eventually leaked it. That unnamed person has been disciplined but the damage has been done.
Nichols alleged that she had tried to reach out to Taylor to apologize multiple times. Unfortunately, the effort went for naught with the latter opting not to respond.
When those comments came out, Taylor wanted to pass hosting the NBA Countdown during the Finals. She changed her mind under the condition that Nichols would not be on the show.
But in a recent update, it appears ESPN changed things a bit. Nichols will host "The Jump" throughout the NBA Finals while Malika Andrews will be the sideline reporter during the championship, Fox News reported.
Taylor's contract at ESPN expires in just a few weeks which runs through the NBA Finals. According to the New York Times, "few substantive steps have been taken toward a new deal" even though ESPN president Jimmy Pitaro has identified Taylor as one of the network's rising stars.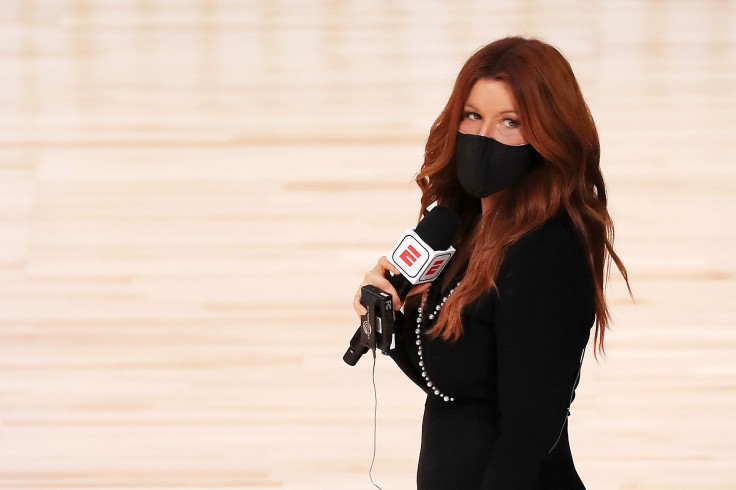 © 2023 Latin Times. All rights reserved. Do not reproduce without permission.