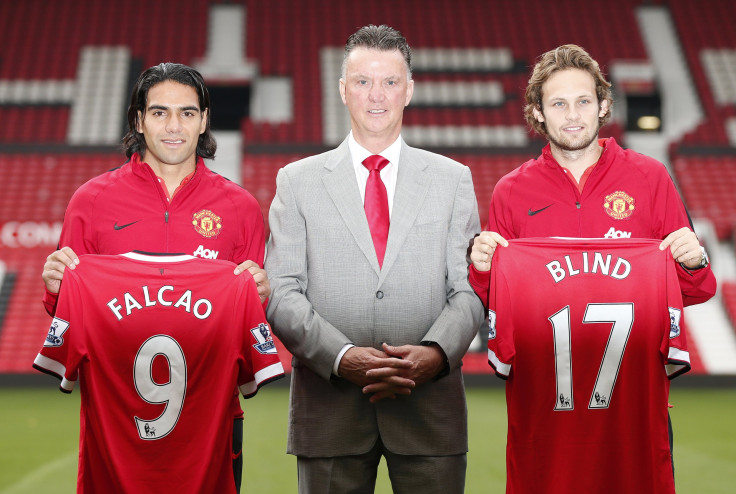 Breaking news out of England today has uncovered details regarding Manchester United's newest striker, Radamel Falcao. According to numerous British media outlets, Falcao's contract has a clause that will make his season long loan from AS Monaco, permanent if he plays 15 games and scores 5 goals.
Performance clauses such as these are not unordinary in the world of sports, but for someone of Faclao's talent and caliber, such a small barometer to reach is rare. Falcao was acquired by Manchester United in the final hours of the transfer deadline. The move was shocking at the time, as at least three other teams were all vying for the Colombian's services, with United thought to be at the bottom.
Falcao has been saying all the right things since joining the English club, including that he would like to remain with the team permanently past this season as well. Manchester United's new number 9 is optimistic he can meet the performance requirements in his contract that would allow him to stay with the team for the long term.
"Yes, I hope to stay many years in Manchester United and make history in this club," said Falcao. "When I was in Porto and Atletico Madrid, I always wanted to improve and I dreamt of playing in a team like this and now I want to stay here for many years."
Falcao is well on his way to making his performance goals with his new club as he apparently scored on his first touch in training with the team on Wednesday. United believes that Falcao has returned to full fitness after suffering a devastating knee injury at the end of last season that held him out of the World Cup for Colombia.
Goals have never been a problem either for the Colombian star as he has scored over 52 goals in two seasons with Atletico Madrid and 11 goals in 18 starts for AS Monaco before getting injured. Falcao's healthy and playing time will be the only two things that could possibly stop him from staying with the Red Devils beyond this season.
Falcao is set to make an unprecedented amount of money this season for Manchester United, and if he does not meet the performance clauses in his contract, he could become the most expensive bust in soccer history. In addition to Falcao's nearly $10 Million dollar transfer fee, he will make an astonishing $340,000 a week while with the club. If he does not play in at least 15 games or score at least 5 goals, the season long loan could cost Manchester United over $40 million dollars for a player that would return to AS Monaco next summer.
© 2023 Latin Times. All rights reserved. Do not reproduce without permission.