The charges have been filed against the police officers responsible for the parking lot shooting incident in Atlanta that took the life of African-American Rayshard Brooks on June 12, Friday.
According to a report, fired Atlanta police officer Garrett Rolfe now faces eleven charges including felony murder while Devin Brosnan, another officer who was with him during the shooting incident, faces lesser charges.
Basing from the surveillance footage released the next day, the Rolfe-Brooks encounter happened for a grueling 41 minutes. Fulton County District Attorney Paul Howard said in that span of time, Brooks never displayed any aggressive behavior.
Events that happened before Brooks' untimely death included a 911-call from an unnamed employee of a fast-food restaurant who told the dispatchers about a man sleeping in his car in the middle of Wendy's drive-through lane, blocking traffic.
Reportedly, Brooks seemed calm and cooperative while responding to the officers. But having failed a Breathalyzer test, officers suspected him of drunken driving and attempted to handcuff him. Brooks resisted and ran away from the officers. This was when Rolfe shot him twice in the back with a 9mm Glock pistol. One of the bullets penetrated his heart which became the primary cause of his death.
Videos from surrounding dashcams and surveillance cameras captured Rolfe saying "I got him" after firing twice at Brooks. After drawing close to the latter, Rolfe kicked Brooks who was already fighting for his life.
Aside from felony murder, Rolfe had been charged with 10 other charges including assault with a deadly weapon and violating his oath of office.
According to Howard, the other charges springs from the fact that both of the officers did not immediately conduct first aid procedures despite knowing the victim's circumstance.
Brooks' wife, Tomika Miller, expresses her pain as well as her gratefulness for those who are helping bring her husband's death to justice.
The shooting has not only resulted in a torched Wendy's restaurant but has aggravated the ongoing protests following George Floyd's death on May 25. Erika Shields who was Atlanta's Police Chief then has reportedly stepped down from her role and walked wth protesters to demand change in U.S. policing.
Rayshard Brooks' death is just another addition to a long line of African-Americans who have been victims of police brutality.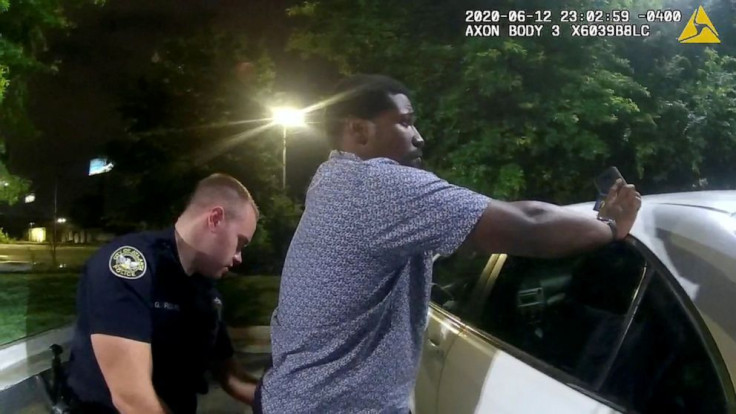 © 2023 Latin Times. All rights reserved. Do not reproduce without permission.