Authorities in Georgia ruled the death of Rayshard Brooks, the black man killed by a white police officer in Atlanta on Friday, a homicide. On Sunday, the Fulton County Medical Examiner's Office said in a statement that Brooks was shot following a confrontation with two Atlanta police officers outside a parking lot in Atlanta.
The death of Brooks came days after the death of George Floyd sparked protests against police brutality across the U.S. Floyd, an African American, died in Minneapolis on May 25 while under police custody. He died after a white police officer deliberately knelt on his neck for about nine minutes during his arrest.
Based on the autopsy conducted by the Fulton County Medical Examiner's Office, Brooks died from blood loss and organ injuries caused by two gunshot wounds on his back. The fatal encounter happened after the police received a call from an employee of Wendy's Atlanta that a stranger had fallen asleep in his car that was parked at the restaurant's drive-thru lane.
When the police arrived, they immediately conducted a field sobriety test and tried to arrest Brooks. While the encounter seemed friendly at first, the surveillance video showed that Brooks suddenly struggled with the officers and tried to run away with a stun gun that he had taken from one of them.
According to Vic Reynolds, director of the Georgia Bureau of Investigation, Brooks was shot after turning around and pointing the gun at the police. "At that point, the Atlanta officer reaches down and retrieves his weapon from his holster, discharges it, strikes Mr. Brooks there on the parking lot, and he goes down," he said.
Following the death of Rayshard Brooks, demonstrators took to the streets to protest against police brutality yet again and even called for the police officers involved to be criminally charged. Erika Shields, Atlanta's police chief, resigned over the killing while the police officer suspected of killing Brooks, Garrett Rolfe, was fired. The other white officer involved in the shooting incident, Devin Brosnan, was put on administrative leave.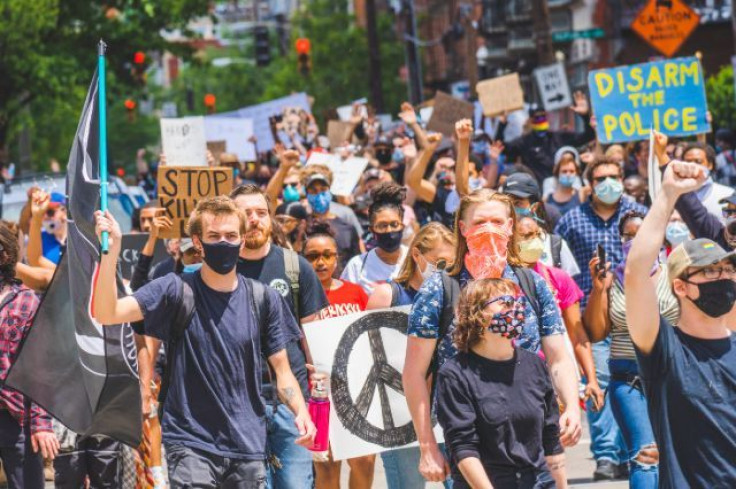 © 2023 Latin Times. All rights reserved. Do not reproduce without permission.