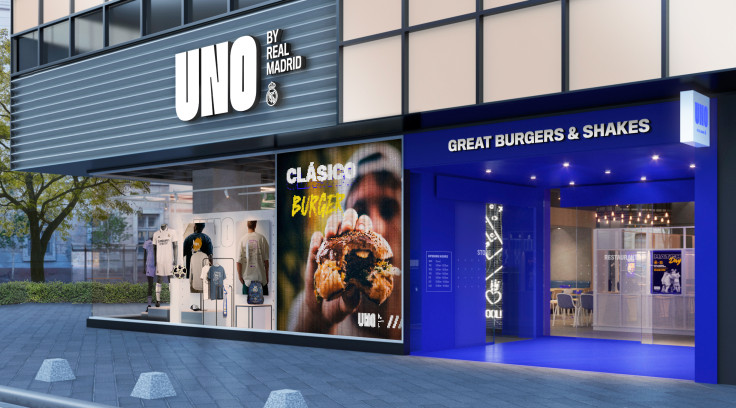 Real Madrid is not only football, or soccer. The world's second richest club is also big in business ventures that have more to do with brand experience than sports and it's expanding with a new global venture that will open shop first in Mexico City.
According to Real Madrid's corporate office, the first UNO, by Real Madrid restaurant will debut in Mexico City in late October.
Defined as a partnership with gastronomy giant Grupo San Pablo, UNO in Mexico's capital will be the first restaurant of a global chain offering casual fast food, the company said.
"UNO aims to be a place of reference for over 600 million fans the club has around the world," the company said in a press release.
Customers and fans will be able to enjoy casual food and watch Real Madrid games as well as buy official merchandise.
The venue in Mexico City will compete with other restaurants and gathering places with long-established fan clubs that have followed Real Madrid for years.
One of those is Mexico City's Peña Madridista whose members meet in venues such as tapas bar El Cien, La Tabernita and La Clásica in the country's capital, as well as Puerto Santo, a restaurant in Cancún. (A peña is similar to a fan club).
Real Madrid is one of the richest clubs in the world,valuated at $5.8 billion by Forbes. And, according to Deloitte Football Money League, the Spanish side had a revenue of 718 million euros (some $755 million) in 2022, ranking second in the report after English Premier League's Manchester City (731 million euros).
Deloitte reports that most of Real Madrid's revenue derives from Commercial ventures (356 million euros), Broadcast (251 million euros), and Matchday (143 million euros).
Real Madrid also has a partnership with Mexico's retail chain Grupo Martí, which operates some official stores selling the club's wares.
© 2023 Latin Times. All rights reserved. Do not reproduce without permission.