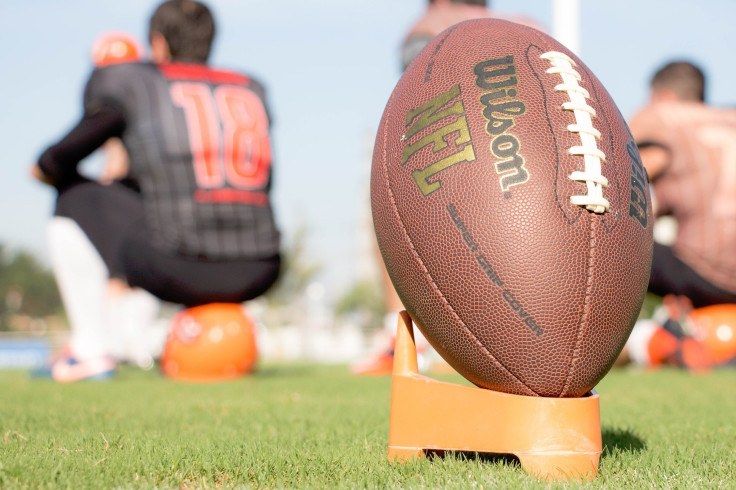 As the 2023 NFL Season kicks off this weekend, the league remains an environment where the impact of the Latino community doesn't match the league's efforts for inclusion as there's but a handful of Hispanic players in the teams' initial lineups.
As of last year, the 32 NFL teams enrolled only 7 players who defined their origin or ethnicity as Latino. According to the Institute for Diversity and Ethics in Sport (TIDES), that represents 0.4% of the NFL's total players.
This percentage decreased from 2021 when 12 players were Latinos, 0.7% of representation in the league.
The total percentage of players of color in the NFL, says TIDES in its latest report, reached 70.7% in the 2021 season and 69.3% in last year's.
The highest number of Latino players in any recent NFL season, as per TIDES, was reached in 2007, with 30, followed by 25 in 2008 and 24 in 2009. These figures were not more than 1% of representation in any of those years.
Latino inclusion in the NFL doesn't match the huge fan base of Latinos, either in the U.S. and abroad.
According to data compiled by Statista, Hispanics see themselves as the most avid NFL fans in the U.S. with 45% of respondents saying so in an April 2023 survey.
After Hispanics, 42% percent of African-American fans say they are avid fans with 37% of Whites saying they are.
Besides, a study by SSRS/Luker quoted by USA Today, claims there are 30.2 million Hispanic NFL fans living in the U.S. That's almost half of the total population of this group in the country, which the Pew Research Center recently said reaches 64 million.
The NFL knows all about this as evidenced by the league's efforts to reach out to this community, both with campaigns and an "Español" section on its official website.
Also, the NFL places a big bet on its business in Mexico, where futbol americano is the second most popular sport. The country hosted for years the biggest attendance to a single NFL game in 2005, when 103,467 fans saw Arizona Cardinals vs San Francisco 49ers.
That record was broken in 2009 when 105,121 saw Dallas Cowboys vs New York Giants at the AT&T Stadium. The Cowboys happen to be one of the most popular teams among Hispanics, along with Las Vegas Raiders, Arizona Cardinals, Los Angeles Chargers and both New York sides, the Jets and the Giants.
© 2023 Latin Times. All rights reserved. Do not reproduce without permission.