Malia Obama is quite the controversy's favorite child. The former U.S. president's daughter had made headlines in the past for her alleged hushed romance with millionaire Brit-boyfriend Rory Farquharson. The latest rumor that's surrounding Malia is her father Barack's rumored abhorrence toward the entire relationship.
"The Globe" ran a piece in December that "Brit-bashing Barack" wasn't able to come to terms with his daughter seeing Rory Farquharson, and was reportedly "furious" that the two were thinking long-term.
What's more, the outlet recklessly traced Obama's Kenyan heritage as the root cause of his supposed hatred towards Britain.
"Barack has confronted his daughter and told her in no uncertain terms he's not paying for the wedding," said a questionable source to the media outlet. While there is no concrete proof about things getting serious between the two. Hence, anything that's got to do with Obama being mad at his wild child for getting engaged to Farquharson falls flat.
If reports are anything to buy, it's certain that something was brewing between Barack's eldest daughter and her senior at Harvard since 2017. TMZ had raised eyebrows when it released a video back in the same year, where Malia was spotted making out with a mystery man, who later turned out to Farquharson.
They're reportedly the same age, but since Malia took a "gap year" post-high school, she's academically a year junior to her Brit-beau.
Fast forward to 2020, and the paparazzi spotted the two enjoying a cigarette break together, while dropping by for a quick lunch at a sandwich shop in Cambridge, Massachusetts.
Farquharson is a British citizen and hails from a well-off family that has distant roots to the British Royal Family. Popular reports indicate that a second cousin of the Farquharsons' used to be a courtier for Queen Elizabeth. Upon climbing the ranks, he rose to the position of Deputy Master of the Household for Prince Charles before his position was made redundant during a series of cuts in 2009.
Currently, while things are still discreet, it's certain that Farquharson is adapting rather well to his rumored girlfriend's life and the restrictions that come with it. The young Harvard student has become extremely guarded about his life and has taken a break from social media.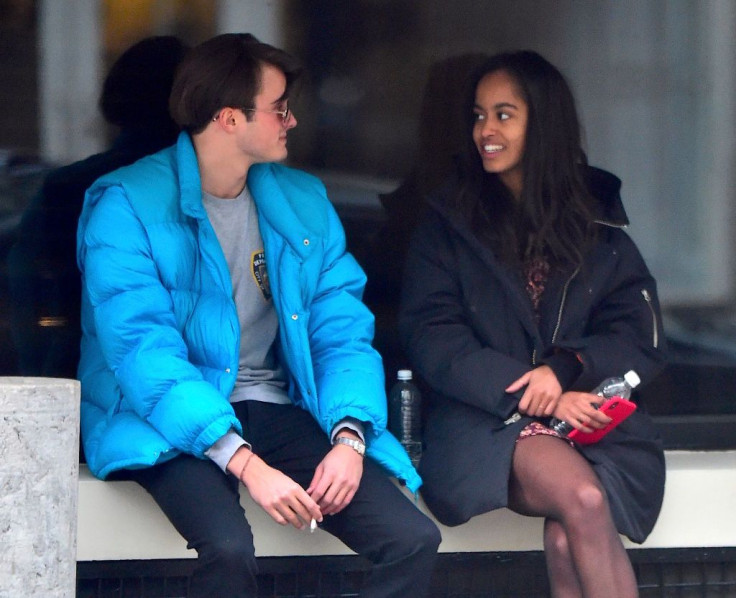 © 2023 Latin Times. All rights reserved. Do not reproduce without permission.