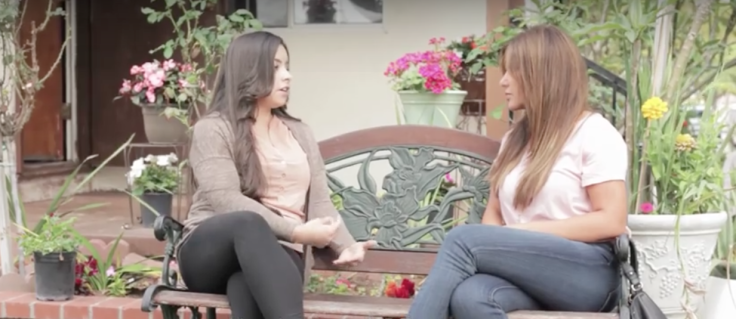 "Despegando con Adriana Gallardo" released a new episode titled, "Cindy y los Chorizos". In this episode, Gallardo makes us part of the emotional story of Cindy, a mother and housewife who dreams of starting a business making her mom's homemade "chorizos" in order to become financially independent from her husband, without this causing a conflict in their relationship. In the first part Gallardo and her team take the challenge of helping this young entrepreneurial mother who works with her husband collecting, cleaning and selling tires. During the episode, they meet with her to understand her business goals and analyze what she needs to make it a reality.
The second segment of this story of personal and professional development, Gallardo and her show collaborators get down to work, giving Cindy the tools to open the business with her mother. On the other hand, they also provide her with emotional support to address this situation with her husband, who was unaware of Cindy's plans. In final segment, Adriana and her team bring chefs, restaurant owners, and Hispanic supermarkets' buyers together to taste Cindy's "chorizos" and give her a professional feedback about her product. During the meeting with these experts, is when Cindy's husband finds out his wife's plans and is surprised to see how far she has come with this project.
Gallardo and her "Despegando" team are committed to help the Latino community. Through this new reality show, this successful Mexican businesswoman is helping Latino entrepreneurs and dreamers achieve their personal and business goals. Despegando Show is a space where the Latino community can share their stories and learn how through initiative and adequate support, the most ambitious plans can be materialized and the biggest dreams can come true.
© 2023 Latin Times. All rights reserved. Do not reproduce without permission.