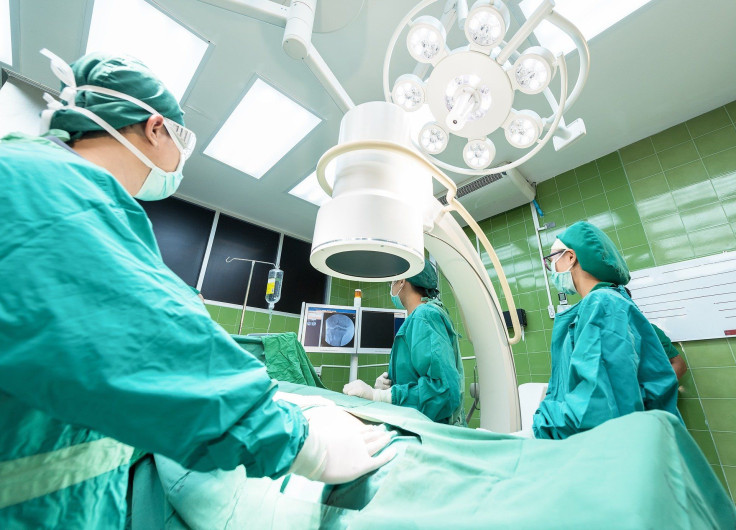 To access affordable healthcare, many Americans often travel to Mexico. But purchasing healthcare on a budget can be dangerous.
Four Americans who had driven to the border community of Matamoros, Tamaulipas, for cosmetic surgery over the weekend were abducted, according to relatives.
Two have been reported dead, and two have survived the ordeal.
One of the most dangerous places in Mexico is border communities like Matamoros. Drug cartels control large regions of the state of Tamaulipas, and often hold more power than local law enforcement.
However, thousands of Americans, some of whom cannot afford healthcare in the U.S., travel to these towns for medical treatment.
Medical shoppers, particularly those who are familiar with the area, have learned to exercise caution, such as registering their vehicles in Mexico, which enables them to change their license plate to a Mexican one after entering the country by car so they will be less of a target, and avoiding wandering around these towns on foot.
Mexico is a popular medical tourism location for Americans due to its cost and proximity.
"It's economics," said Néstor Rodriguez, an immigration studies expert and professor of sociology at the University of Texas at Austin.
"Medicines and services are cheaper in Mexico, especially dental procedures. You can get your teeth cleaned or an implant for a fraction of the cost of what you get in the U.S."
Despite the Centers for Disease Control and Prevention's warnings about infections from surgical procedures in Mexico, the standard of care generally equals what a patient can find in the U.S., he continued.
Nearly a million Americans visit Mexico each year for medical treatment, according to the Mexican Commission for the Medical Tourism Industry.
Taide Ramirez, a 58-year-old U.S. citizen of Mexican descent, drives the two-and-a-half hours from her residence in San Antonio to the Eagle Pass/Piedras Negras border crossing to receive less expensive treatment for her hypothyroidism.
Despite the fact that her workplace provides health insurance, she claims that her co-pays are higher than those in Mexico.
She typically spends the entire day traveling and has never had an issue on her way south, reports BBC.
Safety is still the main concern. She avoids crossing at night and arrives at her meetings on time before flying back to the U.S.
"I never go alone. I always take my sister with me or my son," she added.
It's one of the sectors with the fastest growth in many border cities.
Two major corridors going south from the area's primary international land crossing are lined with dozens of dentistry offices and hotels for travelers seeking medical treatment in Nuevo Laredo, Tamaulipas, a few hours northwest of Matamoros.
A 33-story medical facility was opened in November 2022 in Tijuana, Baja California, just three minutes south of the border from San Diego.
The NewCity Medical Plaza, described as "the finest medical tourism facility in the world," features a hotel, a shopping mall, and treatment in more than 30 medical specialties, including cosmetic surgery.
The most recent travel warning from the U.S. Department of State cautions against visiting Tamaulipas due to crime and kidnapping, stating that private vehicles and passenger buses are frequent targets.
There are travel warnings for other states bordering Mexico.
Even though some border towns have turned particularly hostile toward immigrants and asylum seekers attempting to enter the U.S., there is still very little violence against Americans in these areas.
According to Rodriguez, it was "out of the ordinary" to kidnap four Americans and kill two of them later.
However, Rodriguez noted that this serves as a warning that the border is not truly secure. "I stopped going", he said.
© 2023 Latin Times. All rights reserved. Do not reproduce without permission.