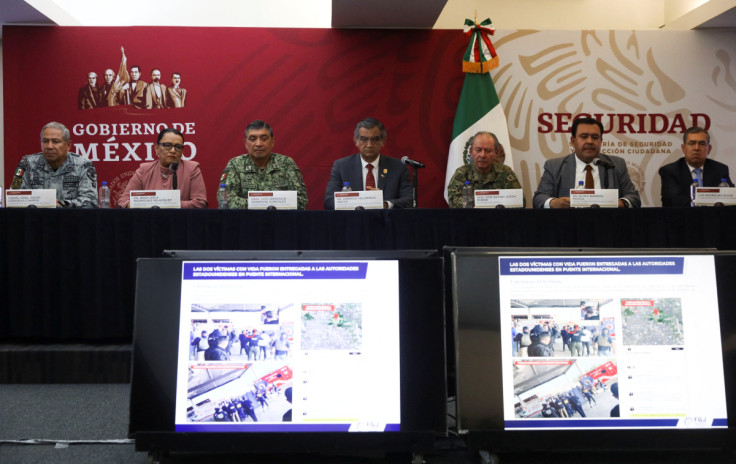 Officials said Tuesday that two of the four Americans who were kidnapped in Mexico during a cartel shootout last week have been found dead and two others alive.
A U.S. official said the deceased were identified as Zindell Brown and Shaeed Woodard, reported New York Post.
The two had traveled from South Carolina to Mexico with Latavia "Tay" McGee and Eric James Williams. The trip was planned, as McGee had to undergo a tummy tuck procedure.
Relatives said that McGee and Woodard were cousins.
Tamaulipas Governor Américo Villarreal said that Williams was shot in the left leg, but the wound was not life-threatening.
The survivors were taken to Valley Regional Medical Center Tuesday accompanied by an FBI escort.
The governor said that they were found inside a wooden house on the outskirts of Matamoros, reported The Guardian.
He added that they had been moved around the city many times by their captors so that they could evade the authorities.
The governor also shared that the woman who was unhurt and the injured man had been handed over to U.S. authorities in Texas.
On March 3, the four U.S. nationals were kidnapped at gunpoint in broad daylight. The incident that was captured on camera happened shortly after they crossed the border into the crime-ridden city of Matamoros, which is in the northeastern state of Tamaulipas.
They apparently got caught in the cartel shootout after getting lost on the way to McGee's medical procedure.
In connection with the harrowing ordeal, one person was arrested.
A video of the abduction showed many gunmen in bulletproof vests ambushing the white minivan that the group was traveling in. They were forced into the back of a pickup truck.
Authorities believe that it was "confusion, not a direct attack," said Tamaulipas state chief prosecutor Irving Barrios.
Matamoros has a reputation for gun violence and amid cartel wars, initially, it was speculated that the abduction was drug-related. But a source said that the kidnapping may have been a case of mistaken identity.
McGee's mother, Barbara Burgess, said that a nurse from the hospital called her. She was able to talk to her daughter on Tuesday, reported Fox News.
Burgess shared that her daughter was crying, but was "doing okay." She said that her daughter was crying because her "brother got killed and she watched him die."
© 2023 Latin Times. All rights reserved. Do not reproduce without permission.