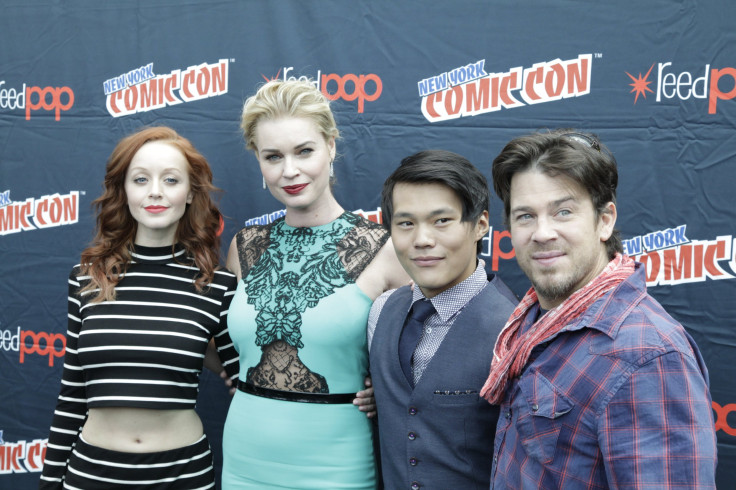 "The Librarians" franchise has had a loyal legion of fans since the film series first release in 2004 with "The Librarian: Quest for the Spear," following the success of the first film, TNT decided to create another made for TV movie starring Noah Wyle as Flynn Carsen, who is an average librarian who ends up risking his life to protect a secret collection of priceless artifacts. The sequel, "The Librarian: Return To King Solomon's Mines," was released in 2006 with yet another and seemingly final installment in 2008 with "The Librarian: Curse of Judas Chalice." TNT's senior VP of original programming, Michael Wright, was intrigued by the story from the start, stating that the film's executive producer Dean Devlin pitched a refreshing take on the well known hero story.
Wright continued, "Instead of a muscle-bound, spandex-clad superman, we get an insecure but brilliant guy who thinks he's taking a safe job as a librarian, but instead gets taken on a ride in a world we'd like to believe exists." Now TNT has decided to take the success of the film franchise and instead of making another made for TV movie, they will now turn the franchise into a TV series. TNT ordered 10 episodes of the series, the first season is set to be released later this year and Noah Wyle will reprise his role as Flynn, however he will only be a recurring character on the series as opposed to a regular cast member.
Rebecca Romijn, who will play Eve Baird, a counter-terrorism agent who's in charge of protecting the librarians, and the artifacts they must uncover, will head the main cast. In addition, sticking to his roots at TNT is actor Christian Kane of "Leverage" fame who unfortunately has to leave his character of Elliot behind for "The Librarians." The ensemble cast will be rounded out by Lindy Booth, John Kim, Matt Frewer, John Larroquette, also reprising their well known roles from the film franchise is Bob Newhart and Jane Curtin, as Judson and Charlene. Latin Times sat down with the cast of "The Librarians" and executive producer John Rogers to get the insider scoop about the series, what artifacts fans will discover, and what cast member couldn't decide on a proper stage name.
© 2023 Latin Times. All rights reserved. Do not reproduce without permission.