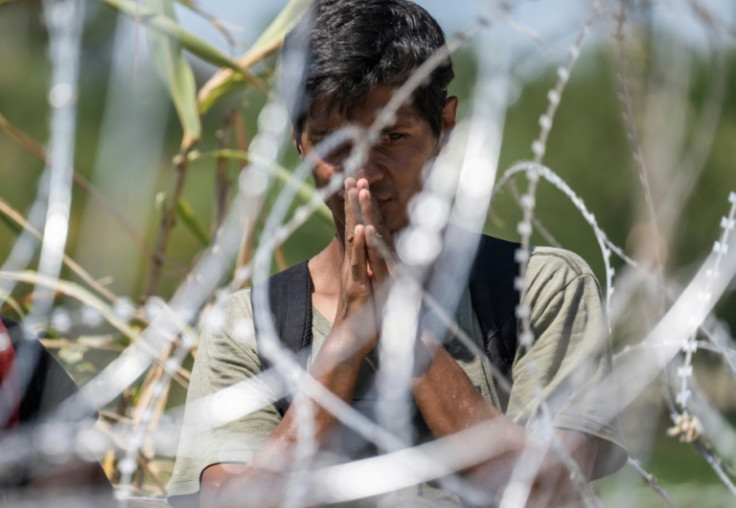 The number of people migrating to the United States by crossing the perilous Darien Gap connecting Panama and Colombia has hit a record high of over 400,000 in 2023, official data confirms.
This record-breaking surge in migration persists despite ongoing efforts to control its flow.
Earlier this year, the United Nations had estimated that the number of migrants for 2023 would be 400,000. But currently, the year-to-date figure of 402,300 migrants is nearly twice the entire count for 2022. In August, the UN estimated that it needed $55.2 billion to address the compounding global crisis, however, it only received 71% of the funds needed.
Ugochi Daniels, the deputy director of operations for the International Organization for Migration, stressed the need for a more extensive and coordinated regional approach to steady the movements of vulnerable individuals toward the United States, The Associated Press reported. However, she stated that the allocation of global resources has been diverted to address other pressing global crises, including the war in Ukraine, the conflict in Sudan, and Morocco's recent earthquake.
An increasing number of countries, like Panama and Costa Rica, are urgently seeking international assistance in managing the influx of migrants.
"Obviously, it's not an issue that can be solved by any one country," she said while speaking about the issue. "The unprecedented flows in the region require attention — international attention."
Panama's security ministry said in a statement that September alone saw the number of crossings increase by a fifth compared to the previous month, adding that more than half of those migrants were children and babies. According to the security ministry, most of the migrants traveling through the dangerous stretch of the jungle are from Venezuela, Ecuador, Haiti, and other countries.
The country had announced a series of measures to curb the migrations earlier this month. This included deporting individuals with criminal records and a reduction in the number of days some tourists were allowed to stay in the country.
Costa Rica, another country with an influx of migrants, declared a state of emergency earlier this week. Its President Rodrigo Chaves stated that he would visit the Darien Gap next month in an effort to control the migration crisis.
Meanwhile, Mexican President Andres Manuel Lopez Obrador called for a meeting of foreign ministers from 10 countries around Latin America to discuss the migration crisis Wednesday.
"It's not an issue that concerns only Mexico, it's a structural issue and it we need to face it this way," Lopez Obrador said, as reported by Reuters. "We need to make a joint plan"
Daniels praised Lopez Obrador for announcing a meeting between nations to discuss the latest wave of migrants.
She stressed that governments need to address the root causes of migration, including poverty, corruption, crime, and political repression. She also urged countries to provide legal pathways for migrants to travel, so they don't have to turn to smugglers.
"I've heard some people talking about migration control, closing borders, and we know that it doesn't work. We know that what people will do is still find a way to move, but it will be more risky and they'll be more vulnerable," Daniels said, adding, "You can't control migration; you can manage it."
© 2023 Latin Times. All rights reserved. Do not reproduce without permission.