Red Bull's drivers exchanged furious radio messages after Max Verstappen refused a team instruction to allow his teammate Sergio Perez to pass him on the final lap at the Sao Paulo Grand Prix.
Sergio Perez was seeking to claim second in the Sao Paulo Grand Prix championship and secure the first one-two in the points standings for the team in its history. Perez, who was struggling on medium tires following a late Safety Car at Interlagos, was told to let Verstappen pass on the understanding that if his teammate could not overtake fifth-placed Fernando Alonso in the closing stages, he would be given the position back, Sky Sports reported.
Verstappen closed on Alonso but was unable to pass him before the final lap. However, when Verstappen was asked to fulfill the agreement on the final lap, he did not respond.
"I told you already last summer. You guys don't ask that again to me, ok? Are we clear about that? I gave my reasons and I stand by it," Verstappen told his team.
Verstappen's refusal impacted Perez's hopes of finishing second in the drivers' championship as he is now level on points with Ferrari's Charles Leclerc - who finished fourth in Brazil - with just one race remaining.
Following this, Perez sarcastically thanked his team over his radio, prompting an apology from team principal Christian Horner and a promise of a post-race debrief.
When asked about the incident, Perez initially suggested there may have been a communication breakdown.
"I have no idea [what his reasons are]," Perez said. "Maybe you should ask him about it. I've nothing to say really. After all I have done for him, it is a bit disappointing, to be honest. I have no idea. I am really surprised."
When Red Bull bosses called both drivers in for talks, Verstappen emerged to insist he would help Perez to beat Leclerc in next week's final race in Abu Dhabi. However, he insisted that he had made his feelings clear to the team and refused to give further reasons for disobeying the team's orders.
"I gave my reasons. I'm not going to say why, but I think they understood - and I've explained it to them before so it's not new to me and not new to them," Verstappen said.
"But I think it's more important as a team now that we stand together, all together and importantly we move forward. We go to Abu Dhabi. Of course, we want to win the race but if there's a chance to help Checo I will. That's why it was important we had this meeting now. I understand why he is disappointed, but they also have to understand why I did it and I gave them the reasons why," he added.
"We go into Abu Dhabi as a team to do the very best we can for Checo to achieve that second place and Max will fully support that," Red Bull chief Horner said.
"I'm not going to go into what we discussed behind closed doors. The drivers have discussed it, they have shaken hands and we are absolutely focused on that next race," Horner added.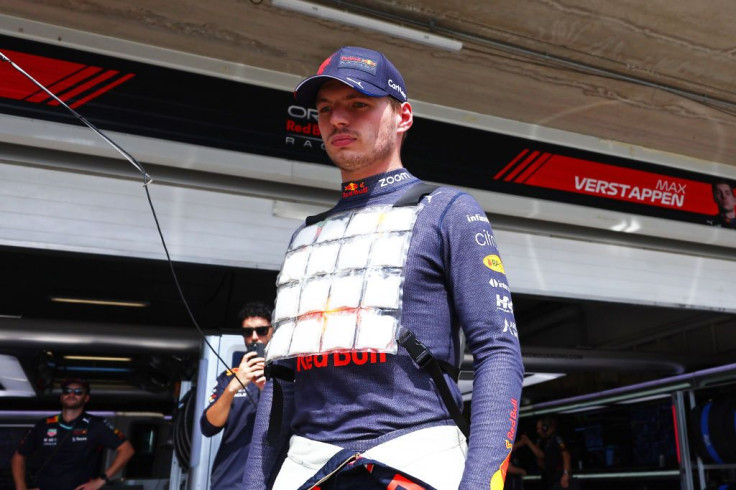 © 2023 Latin Times. All rights reserved. Do not reproduce without permission.