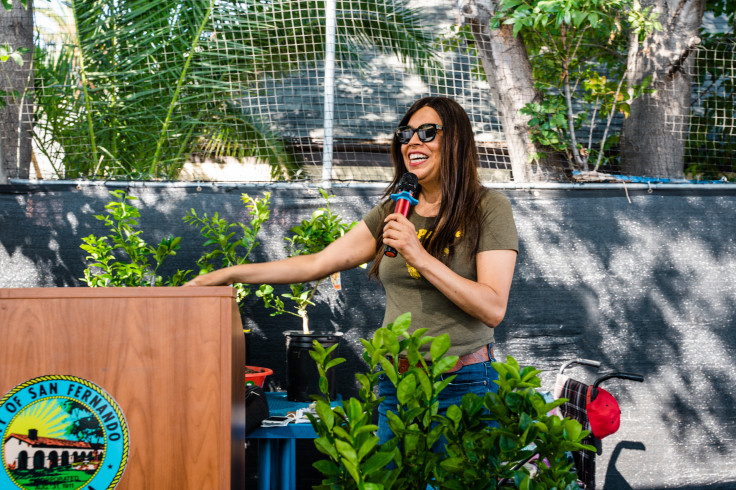 Cindy Montañez, a former Councilwoman and Assemblymember, as well as environmental activist and advocate for the Latino Community, died. Shortly before her passing she unveiled she had terminal cancer.
The National Association of Latino Elected and Appointed Officials (NALEO) issued a statement on Monday, following the death of Montañez, describing her as a "fearless leader" and her passing as a "major loss for the city of San Fernando and the entire state of California."
"As the youngest woman ever elected to the San Fernando City Council and State Assembly, Assemblywoman Montañez truly exemplified being a Latina trailblazer. Her work as a public servant empowering the Latino community and advocating for a more sustainable Los Angeles will have a lasting impact on the city for years to come," adds the statement.
Montañez was born in 1974, in San Fernando, California. After graduating high school, Montañez studied at the University of California Los Angeles (UCLA), where she would start making headlines with her activism, taking part in a nine-day hunger strike against the university for striking down the creation of a Chicano studies department. The strike ended after 14 days with the creation of the UCLA César E. Chávez Center for Interdisciplinary Instruction in Chicana and Chicano Studies.
Montañez continued to be involved in politics and was the youngest person elected as a council member in San Fernando at 25 years old. Three years later, Montañez was elected as San Fernando Mayor, becoming the youngest woman ever in the California State Legislature at 28.
Throughout her legislative tenure, Montañez focused on education, environmental issues, health care, and consumer and worker protection. Some of the bills she worked on were signed into law, creating statutes to improve the management of urban landfills, a law protecting children from sexually abusive parents, laws ensuring worker safety. She was also the author of the Car Buyer's Bill of Rights.
After departing the public sector, she would continue to focus on environmental efforts becoming CEO of the environmental nonprofit TreePeople, which focuses on educating people about environmental change. But they specifically focus on planting trees, conducting research to facilitate policy, and trying to help improve the environment in Southern California communities.
Before her death, a park in San Fernando was renamed Cindy Montañez National Park to honor her as a local leader and environmental advocate. Additionally, the California State Assembly declared January 19 as Cindy Montañez Day.
How Was Montañez's Hometown Affected by Pollution?
Montañez's birthplace, San Fernando, is 93.2% Hispanic or Latino and has been affected by pollution for decades.

According to a report from the EPA, the contaminated water came from decades of aerospace and manufacturing activities in the San Fernando Valley. The groundwater was contaminated with aquifer with chromium and volatile organic compounds, including trichloroethylene, perchloroethylene and 1,2,3-trichloropropane. These contaminants are considered carcinogenic.
Los Angeles is now working to convert the contaminated water into safe drinking water through the San Fernando Valley Ground Water Remediation Project.
According to a Harvard T.H. Chan School of Public Health study, San Fernando and its large Hispanic and Latino population isn't the only community of color affected by pollution. Harvard data found that watersheds serving Black and Hispanic communities in the U.S. were disproportionately more likely to be located next to sources of water contaminants, specifically in this study, poly-fluoroalkyl substances (PFAS). The sources of these contaminants are major manufacturers, airports, military bases, wastewater treatment plants and landfills.
"Our work suggests that the sociodemographic groups that are often stressed by other factors, including marginalization, racism and poverty, are also more highly exposed to PFAS in drinking water," said the first author of the study, Jahred Liddie, a Ph.D. student in population health sciences at Harvard Chan School. "Environmental justice is a major emphasis of the current administration and this work shows it should be considered in the upcoming regulations for PFAS in drinking water."
© 2023 Latin Times. All rights reserved. Do not reproduce without permission.