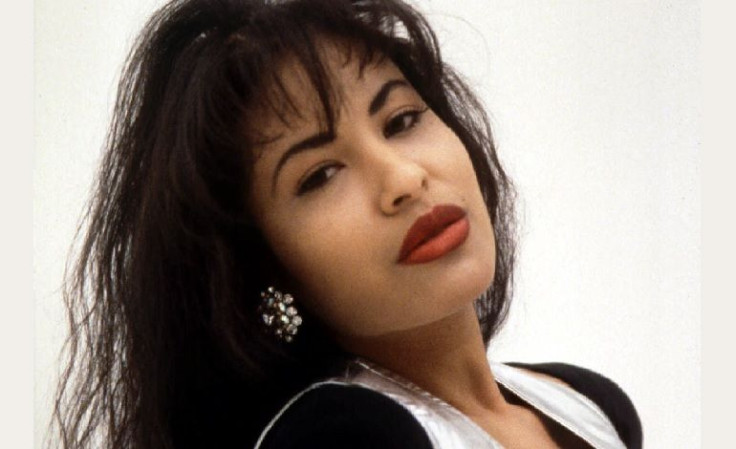 To remember Selena Quintanilla's life we've put together some of her best music videos and performances to commemorate the 22nd anniversary of her death on March 31st. Selena was and is still known as the Queen of Tejano Music and her contributions to music and fashion made her one of the most celebrated Mexican-American entertainers of the end of the 20th century.
Selena started her musical career at a very young age in a family group they named Selena y Los Dinos, which was managed by her father, Abraham Quintanilla. Even though some critics accused him of exploiting his children, Selena always defended him: "My father wasn't like that. My father, he saw the talent and he tried to cultivate it and tried to do something about it. But it wasn't in a bad way. It was to help us to do something in life," she said.
Selena signed with Capitol EMI Latin in 1989, and released her self-titled debut album that same year, while her brother, A.B. Quintanilla became her principal music producer and songwriter. The rest was history: she won many awards and most importantly the love of her fans.
Aside from music, Selena began designing and manufacturing a clothing line in 1994, and opened two boutiques called Selena Etc., one in Corpus Christi and the other in San Antonio, Texas. Both were equipped with in-house beauty salons. Business was booming and her music career was at the highest point because at that time she had released the hit album "Amor Prohibido."
Unfortunately, she lost her life at age 23 on March 31, 1995 by the hands of the person who was the president of her official fan club at the time, Yolanda Saldivar. The murder of this talented and beautiful Latina had a widespread impact.
Now, we remember her talent and can see her beauty, passion and style, as we take a look at some of her hit songs and best videos.
© 2023 Latin Times. All rights reserved. Do not reproduce without permission.