A man in Florida has pleaded guilty to charges of threatening to kill Democratic Rep. Ilhan Omar in 2019. On Tuesday, David Hannon, 67, entered a guilty plea agreement and admitted getting "upset" by Omar's words when she directed curse words at the then-president Donald Trump at a news conference.
According to NBC Chicago, prosecutors told the Tampa federal court that Hannon, who is originally from Sarasota, sent an email to Omar in July 2019 wherein he had threatened to kill her along with other congresswomen of color.
During the investigation, detectives said Hannon had referred to them as "radical rats" and asked her if she was willing to die in the name of Islam. The email also stated that Hannon intended to shoot Omar in the head.
The subject line on his email reads, "You're dead, you radical Muslim". His email, written in all-caps was described by the Justice Department as hate-motivated. Kristen Clarke, head of the Justice Department's Civil Rights Division, said in a press release, "Threatening to kill our elected officials, especially because of their race, ethnicity or religious beliefs is offensive to our nation's fundamental values."
Hannon has been identified as a supporter of Trump. His legal representative, Michael Perry said that his client's email was a mistake that should have never happened. He further explained that while Hannon did write expletive words toward the congresswoman, he has no hate for any members of Congress he has referenced in his email.
"He is taking full responsibility for a single lapse of judgment which happened almost 3 years ago. He is not a threat to the Muslim community and carries no animosity towards them," Perry wrote to CNN.
It was at the height of an ugly squabble between Trump and progressive female lawmakers when Hannon sent the email to Omar. She held a news conference at the time alongside other lawmakers soon after Trump posted racist tweets about the nationalities of the said female members of congress.
"All elected officials, regardless of their background, should be able to represent their communities and serve the public free from hate-motivated threats and violence," Clarke added in the statement.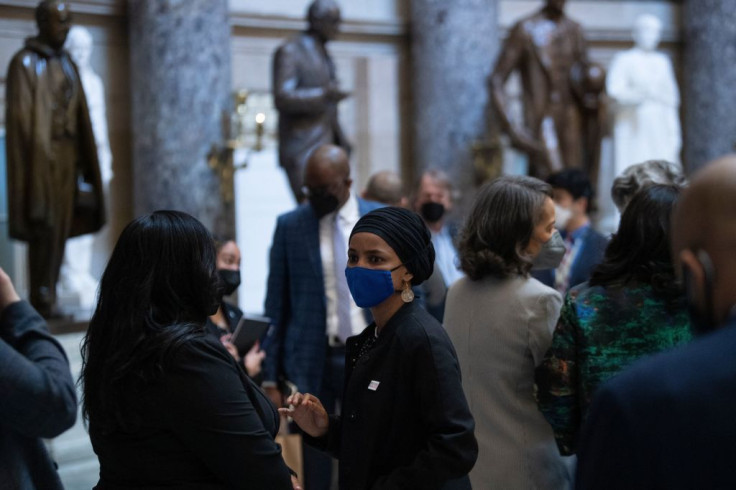 © 2023 Latin Times. All rights reserved. Do not reproduce without permission.