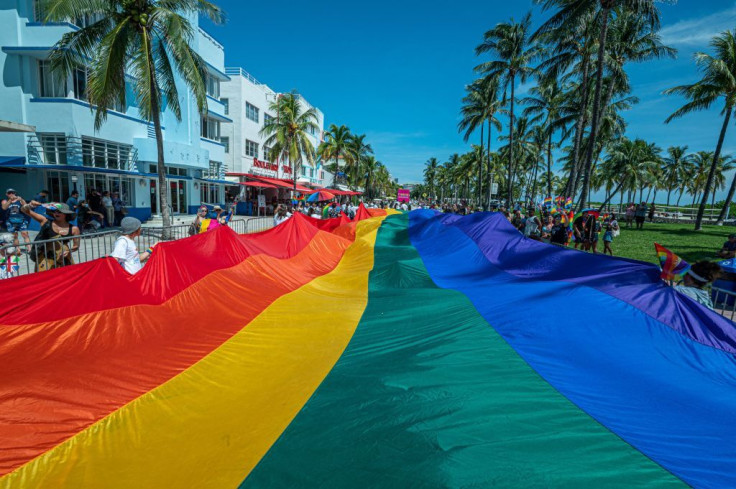 Nora J S Reichardt, a 24-year-old television reporter, identified herself as a transgender woman on a newscast this week.
"I didn't know if there was a place and a space for me to do this sort of work that I've really come to love and enjoy, while also getting to be myself while I do it," she said during her segment.
Reichardt who is a journalist for Local 5 News Des Moines, Iowa, made the announcement on the same day she legally filed for a name change. The reporter explained having thoughts about her gender since her high school days and not having the language to describe what she was feeling, reports said.
After she started working as a reporter Reichardt realized that there was something wrong and that she didn't connect with the person on screen.
She said "A while after I started being on air, I kind of just reached a personal breaking point where I thought, Why don't I like the person that I am seeing every time I am going out in the field? Why don't I connect with that person? Why don't I want to be that person?'"
After slowly coming into her identity as a transgender woman over the course of several years, Reichardt began her hormonal treatment on September 2021.
She also added that "There was a decent span of time where everyone in my life functionally knew me as Nora, except for the viewers at home."
Before revealing the news to the viewers at home, Reichardt stepped away from her work to make sure she could accomplish everything she wanted to for the transition.
"It's hard to describe how it feels to finally share that," she said on Twitter. "For a long time, my own body felt foreign and wrong to me, and transitioning has been the first time I've felt like myself in my 24 years of life."
Reichardt is not the first reporter to make such an announcement. In August, M.A. Voepel, an ESPN journalist, tweeted that he is transitioning and would use male pronouns.
© 2023 Latin Times. All rights reserved. Do not reproduce without permission.