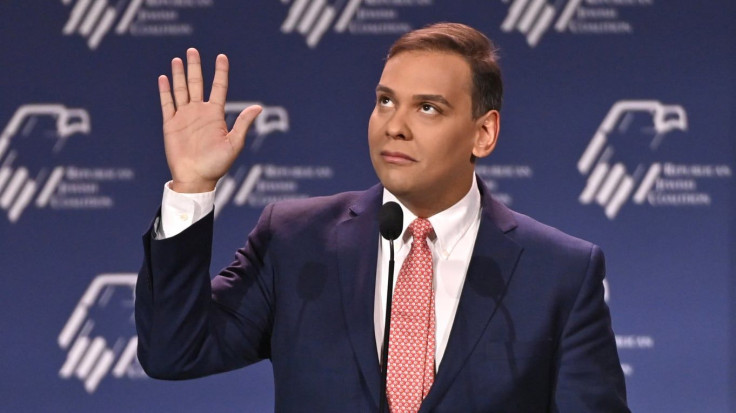 Republican Congressman George Santos has been accused of sexual misconduct by former aide Derek Myers.
The 30-year-old also accused Santos of an ethics violation for having him work as a volunteer, reported BBC.
A job offer to Myers was rescinded, and later Santos said that he was concerned by wiretapping charges faced by the aide when he worked as a journalist.
Myers tweeted on Friday that he had filed a complaint to the Capitol police. He said that he wrote a letter to the House ethics committee, which can probe violations of House rules, related to incidents that he alleges happened when he was working in Santos' office.
In the letter, he said that he was offered a job in the end of January in the Long Island congressman's office as his staff assistant.
Santos, 34, has been facing calls to quit after he admitted fabricating parts of his resume and biography since his election in New York in 2022.
He is also facing several investigations in connection with his campaign spending and financial reports, but he has denied any wrongdoing.
Myers said that on Jan. 25, Santos asked him if he had a profile on Grindr, which is a LGBT dating app. Santos then allegedly told him that he had a profile on Grindr.
Later in the day, Myers was alone with Santos in the congressman's office sorting mail.
Myers said that Santos called him "buddy" and insisted him to sit "next to him on the sofa." Then he allegedly placed his hand on Myers' left leg.
He also reportedly "touched" his staffer's groin.
Myers claimed that Santos invited him to come over to his place after work.
Myers said that he quickly pushed the "congressman's hand away and grabbed the mail from the table and proceeded to discuss the topic of constituent correspondence."
At the time of the incident, Myers was working as a "volunteer," something he was told was necessary as he waited for his new-hire paperwork to process through the payroll department. He said that later he learned that it was against House rules.
On Jan. 30, Myers said that he was called into Santos' office and asked about his background as a journalist. They were matters that had already been discussed prior to getting a job offer.
In 2022, he was charged with wiretapping while working as a journalist in Ohio after he published audio of court testimony that was submitted by a source.
Myers said that he pleaded not guilty to the wiretapping charges. The case was then dismissed under Ohio's criminal rules of procedure. It happened after no indictment was brought within two months.
Myers said that his job offer in Santos' office was rescinded on Feb. 1.
As for Santos, he has denied sexual harassment allegations made by the former staff member, according to Washington Examiner.
Santos said that he "100%" denies the allegations, and said that it's "comical."
© 2023 Latin Times. All rights reserved. Do not reproduce without permission.