On Friday, a heated discussion over the new COVID-19 relief bill began as Senate Republicans added the final improvements to an initiative that would grant liability protections to entities that will carry on with their operations despite the COVID-19 pandemic.
According to a report, Senate Democrats rebutted the plan drafted by Senate Majority Leader and Kentucky Republican Mitch McConnell on grounds that they have not been consulted on the provisions of the new COVID-19 relief bill anticipated to be released next week -- retorting that Republicans have failed to focus the next aid bill on coping with the coronavirus through healthcare steps.
McConnel's draft detailed that the liability protection would render all medical frontline workers, government agencies, schools, colleges, charities, and businesses safe from lawsuits for at least four years as long as they adhere to public-health guidelines. New products would also have limited liability If requirements by the U.S. Food and Drug Administration are followed. This means that if the said provision were to become law, it would end in 2024 or after the COVID-19 pandemic.
Reportedly, both parties had differing views over the next steps on coping with the pandemic and the amount of the next aid bill. While McConnell said it should not cost more than $1 trillion. Democrats are urging for it to be around $3 trillion and will be proposing the said amount in upcoming negotiations in the weeks to come.
The current crisis has led to 3.5 million COVID-19-infected Americans and over 140,000 deaths with officials still rejecting the pleas of health experts to wear masks and maintain social distancing.
Democratic House Speaker Nancy Pelosi said that the country is in "an even more critical moment" as the extended unemployment benefits for more than 30 million who have been without work are to end on July 31. So, with the current economic recession, it has been considered that schools will be receiving aid for their operational expenses.
A $350 billion investment plan has been proposed by Senate Democratic leader Chuck Schumer. The said plan would include a corresponding budget for child-focusing minority communities, improving healthcare and housing, and a more amplified call for COVID-related training for related tasks such as contact tracing and administering tests.
Concerning the suggestion championed by Trump for a payroll tax cut to be implemented, both parties appeared to concede. A small-business loan program as well as ways for the poor to remain housed were among the other items that were discussed.
Both parties have recommended that a succeeding round of direct payment checks be among the COVID-19 relief offerings for individuals and families alike.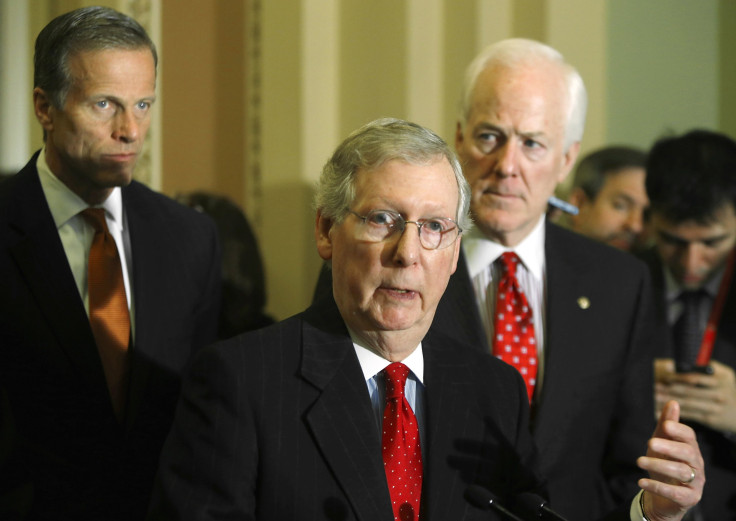 © 2023 Latin Times. All rights reserved. Do not reproduce without permission.