Trump's volatile yet baseless claims about his political opponents trying to "Steal" votes has amassed backlash from Republican lawmakers. Trump made some sweeping statements in his 17-minute-speech at the White House, hinting at foul play amid the election, as the electoral stats tipped in favor of rival Joe Biden. There has been no evidence to back Trump's claims.
"If you count the legal votes I easily win. If you count the illegal votes they can try to steal the election from us," said Trump to reporters during the White House briefing room. The speech went viral online and saw Republicans implore the President to refrain from jumping to conclusions as votes continued to be counted.
Rep. Adam Kinzinger, R-Ill. and an Air Force veteran lambasted Trump's claims and cited how "this is getting insane." – referring to the intensity that paced up. He further urged Trump to sought legal action before spreading misinformation.
Retiring Texas GOP Rep. Will Hurd sided with Kinzinger's views and termed the president's rhetoric as "dangerous". "A sitting president undermining our political process & questioning the legality of the voices of countless Americans without evidence is not only dangerous & wrong, but it also undermines the very foundation this nation was built upon," he tweeted, adding, "Every American should have his or her vote counted."
Thinking along similar lines, Fellow Republican Rep. Paul Mitchell, of Michigan, urged people to continue to have faith in the country's election process, while further adding grievances must be presented and resolved, and not brought forth to trigger baseless anxiety.
"Anything less harms the integrity of our elections and is dangerous for our democracy," said Mitchell. "I have experienced both losses and victories in elections. Losses hurt deeply – I know that personally. But our nation demands that its political leaders accept both wins and losses with grace and maturity. Let the voters decide," he added.
While a volley of Republicans expressed their annoyance at Trump over his allegations, several others believed that the President had spoken the truth, regardless of the lack of evidence. Maryland Gov. Larry Hogan, a Republican, on the other hand, condemned the president for blindly undermining the Democratic process. "There is no defense for the President's comments tonight undermining our Democratic process. America is counting the votes, and we must respect the results as we always have before. No election or person is more important than our Democracy," she said.
Republican Sen. Lindsey Graham, a close ally of the president who won a tough election in South Carolina, said on Fox News Thursday night that the allegations of wrongdoing felt wrong on multiple levels. Trump's aides are reportedly irked at the indifference of Republicans after the President alleged fraud in the vote counts of some states.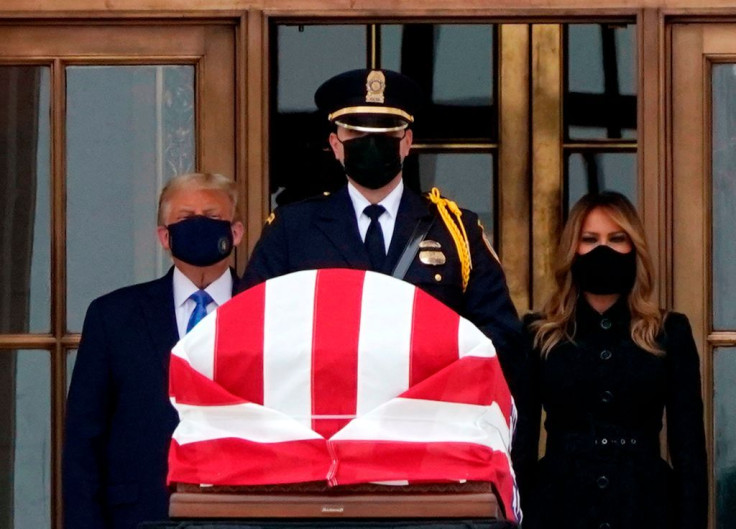 © 2023 Latin Times. All rights reserved. Do not reproduce without permission.