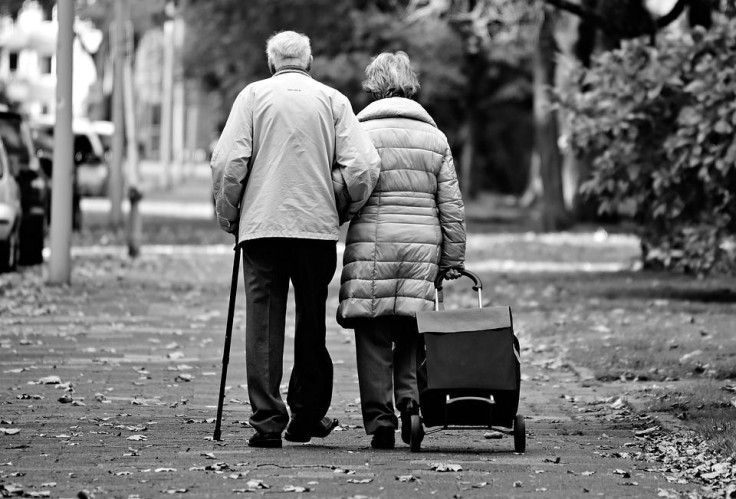 An elderly couple in Devon found dead on their farm in April 2021 were reportedly suffering from ill-health when they made a pact to take their own lives. In an inquest proceeding at the Plymouth Coroner's Court on Monday, a post mortem examination of the couple indicated both Peter and Marguerite Norris died from drug overdose and drug toxicity.
According to Devon Live, the pair had the letters "DNR" - an abbreviation for Do Not Resuscitate - written on their foreheads and left behind a letter they had sent to their solicitor declaring their suicide pact which read "our lives, our choice."
Medical records showed that Peter, 75, had been battling chronic pain having survived two strokes in 2007 and in 2010. He also suffered from osteoarthritis and was said to have gone through every pain killer available to alleviate the debilitating symptoms of his illness which reached a degree of neuropathic pain as a result of having chronic renal disease and coronary artery disease. His 74-year-old wife Marguerite was also suffering from several life-threatening illnesses that included chronic kidney disease and heart disease.
The couple was found by 999 crew in their Modbury home after a neighbor had called in a welfare check concerned that they had not seen the couple in over a week. The police officer in charge of the case said officers and medics who responded to the call at the property found Peter lifeless in his bedroom and Marguerite dead in another room down the hall.
Officers found a small crate on a desk in Marguerite's room containing their updated wills and other bits of documents that required some legal attention in the event of their deaths as well as for instructions on where to get their passports which they had placed in their safe to help identify them. A list of their final wishes was also found along with other instructions to keep their curtains drawn to prevent their furniture from fading.
Police came to an evident conclusion in their investigation that the couple's death did not involve any suspicious circumstances. Peter was a retired company director while Marguerite was a retired teacher. Post mortem findings confirmed their cause of death was due to ingesting a fatal range of pain killers.