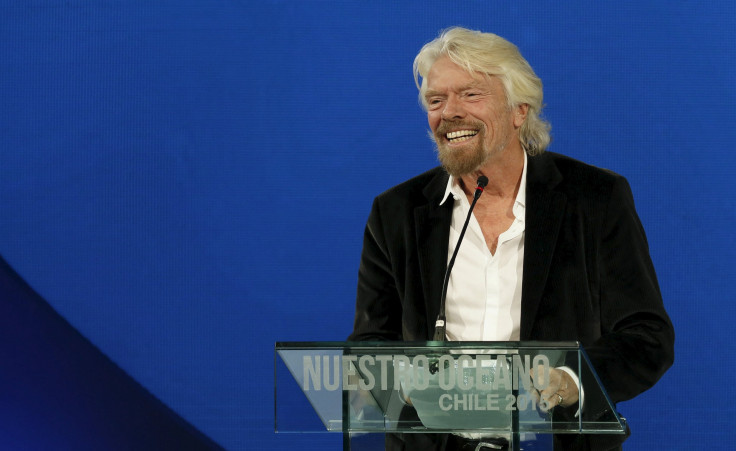 Virgin Galactic, led by Sir Richard Branson, has announced its plans to conduct its inaugural commercial flight by the conclusion of this month.
The company has set a launch window, named Galactic 01, spanning from Jun. 27th to Jun. 30th.
Following this announcement to investors, Virgin Galactic's stock experienced a remarkable surge of over 40% during extended trading hours in New York.
However, it is worth noting that in May, another space venture owned by the British billionaire, Virgin Orbit, ceased operations following a mission failure earlier in the year.
Virgin Galactic has revealed that its first flight will serve as a scientific research mission, carrying three crew members from the Italian Air Force and the National Research Council of Italy. The primary objective of the flight will be to conduct microgravity research.
Following this mission, the company plans to proceed with its second commercial spaceflight in early August, with the intention of operating monthly spaceflights thereafter.
This milestone is significant for Virgin Galactic, as it marks the culmination of a 19-year journey filled with challenges and setbacks. Last month, the company's rocket plane, Unity, returned to action after a hiatus of nearly two years.
During the test flight, Unity reached the edge of space while carrying two pilots and four passengers, before safely gliding back down to the New Mexico desert in the United States.
This flight was regarded as the final test before the commencement of Virgin Galactic's much-anticipated commercial service.
Virgin Galactic has already sold more than 800 tickets to individuals eager to experience a journey over 80 kilometers (260,000 feet) above Earth, BBC reported.
Virgin Galactic offers spaceflights that provide passengers with views from space at the highest point of ascent and a few minutes of weightlessness. These exclusive experiences come with a price tag of $450,000 per person.
In addition to space tourism, Sir Richard Branson's Virgin Group had ambitions to launch satellites through its rocket company, Virgin Orbit.
However, Virgin Orbit faced setbacks and eventually shut down in May after a failed mission, which had been expected to be a significant milestone for U.K. space exploration.
To improve its financial situation, Virgin Orbit sold off assets such as its converted jet Cosmic Girl and a majority of its California headquarters.
The past year has been challenging for Sir Richard Branson, with the pandemic impacting his airline and leisure businesses.
While he experienced substantial personal losses, he has managed to maintain his billionaire status, with a net worth of £2.4 billion according to the latest Sunday Times Rich List.
© 2023 Latin Times. All rights reserved. Do not reproduce without permission.