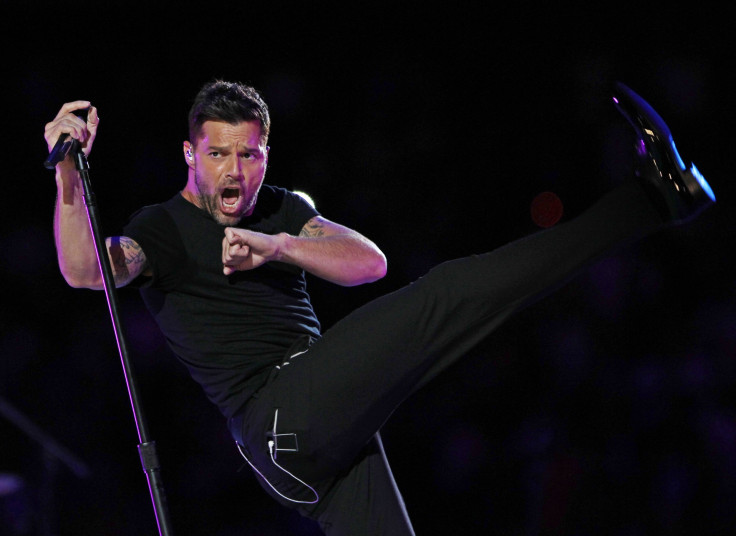 Well, hello daddy! Ricky Martin is planning to add a daughter to his gorgeous family, and now six-year-olds Matteo and Valentino will have a little sister to play with and maybe scare her boyfriends off when she grows up! Ricky was at the inauguration of his new comprehensive education center for more than 100 at-risk children and teens, when he spoke very openly to the press about his future parenthood plans. "The baby girl will come next year," he said.
"When daddy's little girl arrives, I want to be there," Ricky added during a round table discussion at the educational center that his foundation has opened in Loíza, east of San Juan. Although he didn't specify how he was planning on having the girl, he did say "We have to make a few calls to look for the baby girl," which led everyone to assume that he will go through the same process he went through when he conceived Matteo and Valentino, which was via surrogate mother.
Either way, we're sure the baby will be just as beautiful and kind-hearted as the Boricua singer, who through his foundation, opened the Tau Center to empower children who are at risk, and hopes to bring awareness and eradicate human trafficking. "Human trafficking looks for and finds more children and young people that we can imagine, and we can't be their accomplices. We have to give these kids the tools they need. That is part of the comprehensive mission of the Tau Center, of the school and of our allies," the singer said.
© 2023 Latin Times. All rights reserved. Do not reproduce without permission.