Two podcast hosts are being accused of racism, hate speech, and abusive speech after they made disparaging racist remarks asking for the death of Prince Harry for his marriage to Meghan Markle, the Duchess of Sussex.
Tyrone Patten-Walsh, a 34-year-old man, and his co-host Christopher Gibbons, 38 years old, hosted the podcast Black Wolf Radio, where they aired extremist right-wing views that used threatening and abusive comments on many individuals and events in the U.K, according to the Daily Beast.
Among their most notorious comments were calling for Prince Harry to be "judicially killed for treason" for his marriage with Meghan Markle, whilst claiming that the couple's 3-year-old son Archie was "an abomination that should be put down."
The duo also reportedly mocked the victims of the 2017 Manchester bombing, referring to the victims of the suicide bombing as "sluts" while also calling for the death of parliament member Labour MP Jo Cox, Romford Recorder reported.
"(They) are men who hold extreme right-wing views. They are dedicated and unapologetic white supremacists," Anne Whyte, the prosecutor, said.
The two of them have denied encouraging more acts of right-wing terrorism, and Gibbons specifically denied uploading videos to the online server The Radicalisation Library, which appears to be considered a terrorist publication in the U.K.
"They thought that if they used the format of a radio show, as good as in plain sight, they could pass off their venture as the legitimate exercise of their freedom of speech," Whyte continued. "In fact what they were doing was using language designed to encourage others to commit acts of extreme right-wing terrorism against the sections of society that these defendants hated."
The trial of the two men is ongoing.
Meghan herself has opened up about the discrimination that she received from the public after she and Harry were revealed to be dating, with some of the racism reportedly coming from members of the Royal Family.
"I'm told that in 2019, I was the most trolled person in the entire world, male or female," she said.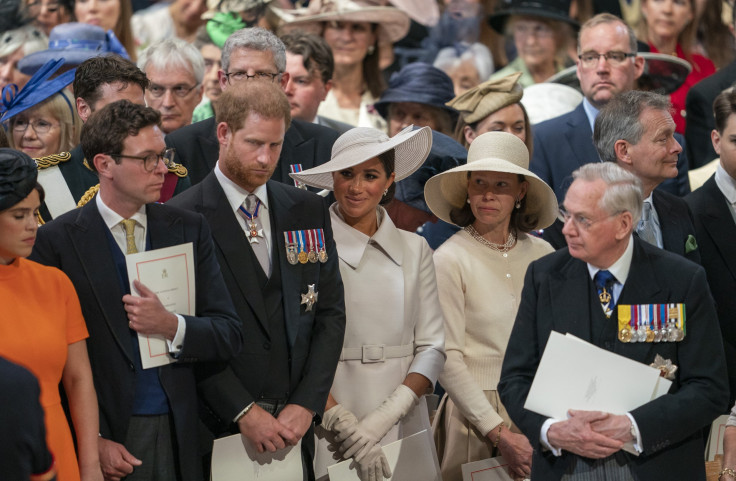 © 2023 Latin Times. All rights reserved. Do not reproduce without permission.