Bajan beauty Rihanna has broken her silence after the online world sparked rumors, yet again, that she is expecting a baby, this time with her beau A$AP Rocky, who she officially started dating in 2020.
The pregnancy scuttlebutt began making rounds on social media after Riri, 33, made an appearance donning a tight slinky Bottega Veneta midi dress while being named the 11th national hero in Barbados on Monday, CNN reported.
"May you continue to shine like a diamond and bring honor to your nation by your works, by your actions, and to do credit wherever you shall go," Barbadian Prime Minister Mia Mottley told the singer.
Since the dress hugged Rihanna's frame perfectly that night, many were quick to notice how her figure had changed. Some people began speculating she was displaying a baby bump, jumping to conclusions she is pregnant with A$AP Rocky's child.
In a very Rihanna way, the singer would set the record straight in a DM to a fan named Jen, who messaged her, "Can I come to the baby shower sis!? True or not your babies are going to be beautiful. Sorry everyone's up in your uterus right now."
Rihanna would respond to the fan, saying, "Haaaaa! Stawwwp! You ain't came to the first 10 baby showers! Y'all breed me every year dammit lol," according to Elle.
Jen then decided to share her conversation with the Fenty Beauty founder to help Rihanna shut down the fake news surrounding her alleged pregnancy.
For almost a decade, RiRi and the rapper, also 33, remained good friends. In 2013, Rocky opened her Diamonds World Tour for the U.S. concerts.
Rumors began to swirl that they were a thing in 2018 after sitting comfortably close together at the Louis Vuitton show for Paris Fashion Week. In February 2020, a source claimed the two were hanging out and hooking up.
"They're having fun and have always had chemistry," they added.
It was only during an interview in May 2021 that Rocky confirmed he and the "Work" hitmaker are in a relationship after referring to her as "my lady" and the "love of my life."
"[Rihanna] amounts to probably like a million of the other ones," he said "I think when you know, you know. She's the one."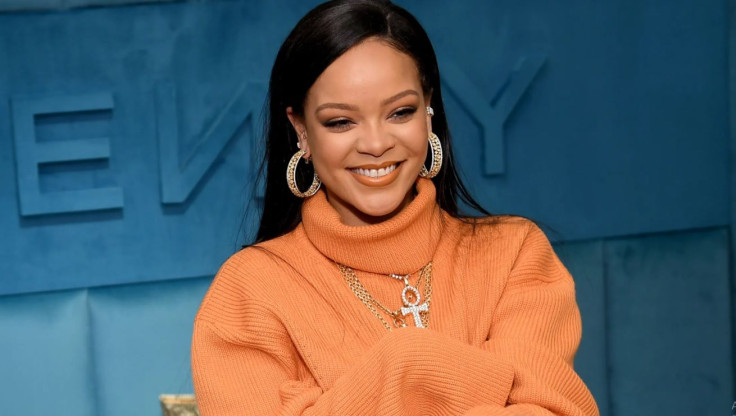 © 2023 Latin Times. All rights reserved. Do not reproduce without permission.