"Riverdale" season 6 is nearing its finale although fans will have to wait for a couple of more days to see it.
Although the series has been airing regularly in the past weeks, some may have noticed that no new episode aired on June 5. The reason for this is the network aired instead the 2022 MTV Movie & TV Awards on Sunday evening.
Hence, the best to expect is on Sunday. It will reportedly be a musical – a tradition that "Riverdale" has followed except for the first season. The title will be: "Chapter One Hundred and Twelve: American Psychos."
The 17th episode of "Riverdale" season 6 will focus on Betty (Lili Reinhart) as she tries to catch the Trash Bag Killer (TBK). The character has been traumatizing Betty since the series time jump for season 5.
Betty came up with a daring plan to hold a serial killer convention in Riverdale. However, this is not the only plot fans should expect in the upcoming episode.
There are a lot of loose ends for those who caught the last episode of "Riverdale." That includes the planned wedding of Toni (Vanessa Morgan) and Fangs (Drew Ray Tanner) – a development that will send Cheryl Blossom (Madelaine Petsch) spiraling.
Aside from that, Archie (KJ Apa) and Tabitha (Erinn Westbrook) try to pick up the pace as they try to foil the evil plot of Percival Pickens (Chris O'Shea), hoping to break the grip the villain has over his workers.
Beyond this break, it remains to be seen if "Riverdale" will have more in store. The only thing certain however is that the series will end in season 7.
Network president Mark Pedowitz explained that the seventh season of "Riverdale" is the perfect time to end it, calling it the right amount.
"We had a long conversation with Roberto [Aguirre-Sacasa, Riverdale executive producer and Archie Comics chief creative officer] yesterday, who's thrilled by this news," Pedowitz said. "And we're going to treat the show in the manner it deserves. It was an iconic pop culture star, and we want to make sure it goes out the right way and that is the decision. I think they choose that seven years is the right amount, and we want to do the right thing. That's a personal thing. As a fan myself, I do want to do what's right for the show."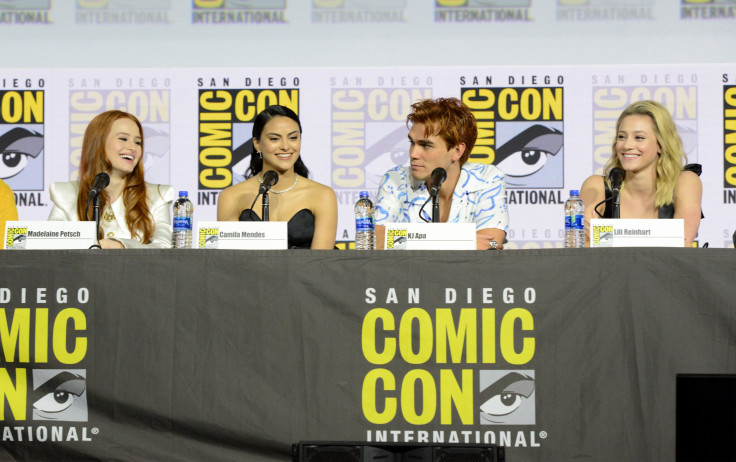 © 2023 Latin Times. All rights reserved. Do not reproduce without permission.