The sixth season of "Riverdale" (or "Rivervale") has been hard to figure out. Most saw how Archie Andrews (KJ Apa) (sort of) died in the first episode and another one in the character of Darla Dickenson (Azura Skye)'s son Danny dies in a gang brawl between the Serpents and the Ghoulies after Toni Topaz (Vanessa Morgan) accidentally kills him.
Hence, it would not be surprising if more characters (allegedly) die. But then again, there are other plots to figure out and Morgan also figuring in an overlooked relationship with former lover Cheryl Blossom (Madelaine Petsch).
Tony has been constantly seeking help from Cheryl, some of which started in the first episode of "Riverdale" season 6. That continued in the second episode titled "Ghost Stories."
The thing to note here is that Toni is in a relationship with Fangs Fogarty (Drew Ray Tanner). Both are parenting Toni's baby named Anthony but a twist could be happening in the next couple of episodes. One of those could see Toni and Cheryl becoming an item once more.
"[Toni and Fangs are] an item. They are loving being parents to baby Anthony," Morgan said to Us. "Now who knows, I know people are really rooting for Choni and there could be that element this season as well. I think it would be really interesting to see how things play out."
With the first five episodes of "Riverdale" focusing on the supernatural, it makes sense to see some odd changes. Fangs could end up dying himself along the way in what could be a looming love triangle. If not, he and Toni could just split up and the familiar tandem of Toni and Cheryl may be revived.
"I think there's a lot of built-up things that were left unsaid and tension there," Morgan added. "I don't think the chapter's closed, but we'll see."
Although not the usual episodes most would see, it would be best to pay close attention to the next episodes. Morgan teased how alternate realities will come together, indicating that these supernatural first episodes are meant for something huge once episode 6 of Riverdale is ready to be shown.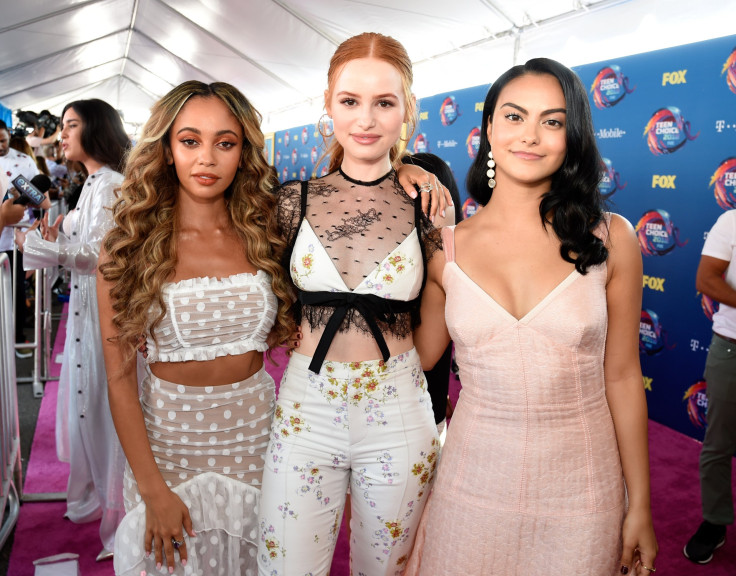 © 2023 Latin Times. All rights reserved. Do not reproduce without permission.