The seventh and final season of "Riverdale" has reportedly started filming thanks to a social media post shared by writer Ted Sullivan.
Sullivan confirmed that filming for the seventh season of "Riverdale" has already begun, showing off an obscure look behind the scenes.
"Can't believe we're actually here. But such a great season is coming. Can't wait for you all to see," Sullivan wrote in the Instagram post.
Aside from that, details on what to expect to remain scarce as of this writing. "Riverdale" season 6 ended with a cliffhanger with only Jughead Jones (Cole Sprouse) remembering what had gone down.
This was the aftermath of a comet brought down by antagonist Percival Pickens (Chris O'Shea) although Veronica (Camila Mendes) and Cheryl Blossom (Madelaine Petsch) did their share of sparing Riverdale and its inhabitants from looming extinction.
But after that scene, it remains a mystery why Riverdale ends up being brought to the 1950s with only Jughead knowing what went down.
Given that scenario that ends the day after the death of James Dean, answers may depend on the investigative efforts of Jughead Jones. But the big question is whether they are living in reality, a dream or another time.
For those who have read and watched Archie, the 1950s setting does offer a nostalgic and sensible twist. However, the supernatural angle appears to be still in play, something that may crop up at some point in the seventh season.
After getting renewed for a seventh season back in March, Mark Pedowitz, the chairman and CEO of The CW Television Network, shared the news "as a big believer in attempting to give series that have had long runs an appropriate sendoff."
He discussed in detail with Roberto Sacasa-Aguirre the ending for the series, both agreeing that the show will end in the manner it deserves.
With nothing detailed, rumors and theories on what to expect for "Riverdale" season 7 should come out incrementally. There is a lot to consider, all stemming from the unusual season six finale.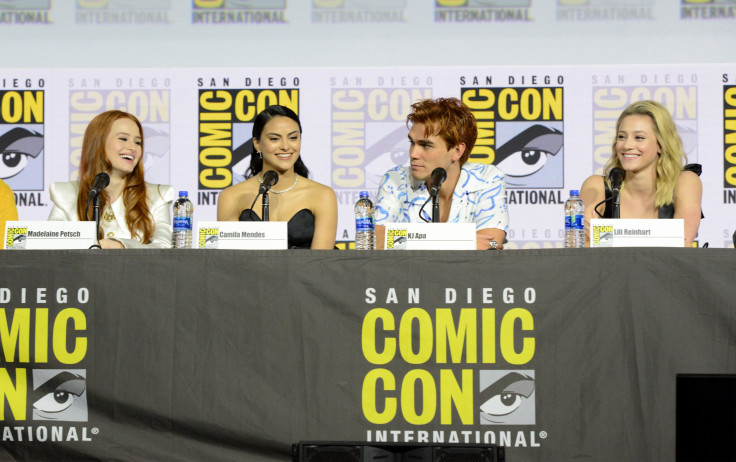 © 2023 Latin Times. All rights reserved. Do not reproduce without permission.