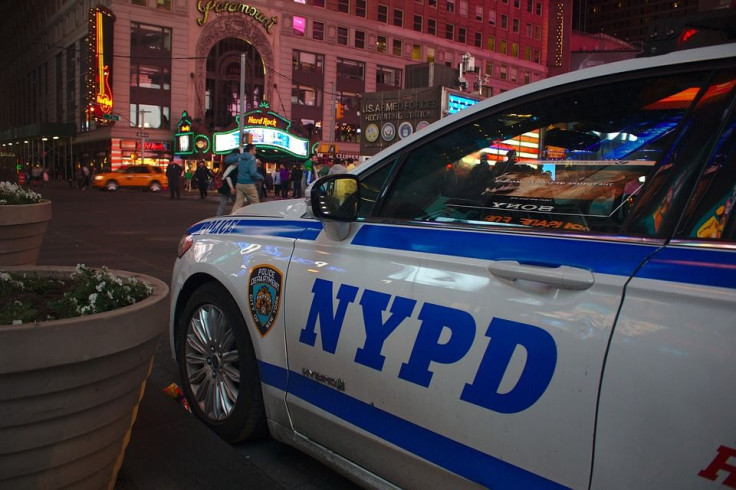 A new video released by authorities of a home invasion in a posh Bronx neighborhood on Nov. 9, showed two men impersonating New York Police Department (NYPD) cops who had busted into an occupied home and tied up the residents. The robbers were able to swipe about $130,000 in cash and jewels and ran off with a white BMW that was parked at the residence.
According to New York Post, the suspects are still at large and are both said to be wearing NYPD sweatshirts. One was seen wearing an NYPD badge around his neck, and one carried a handgun.
The robbery took place at around 8 am at a residence on Country Club Road where the disguised home invaders held the residents at gunpoint. The homeowner, a 50-year-old man, was with his 40-year-old ex-wife who had stopped by during the home invasion. Both victims were restrained with zip ties while the house was being raided.
The robbers made off with $100,000 worth of jewelry and $30,000 in cash, then took the victims' cellphones before driving away in the BMW SUV that belonged to the woman.
The man's ex-wife was able to run out of the house and sought help from a neighbor across the street. Police arrived at the home and found the man still zip-tied inside the house. Both the homeowner and his ex-wife were not hurt.
Authorities were able to recover the white BMW SUV with its engine still running, about a mile away from the home at Baisley Avenue and Bruckner Boulevard. The NYPD is conducting an active search for the suspects who are described as male Caucasians who appeared to be in their 50's.
Meanwhile, a senior law enforcement official who spoke with the media said certain details of the heist seemed rather questionable. One aspect of the invasion that was pointed out was the fact that the invaders did not actually ransack the house but instead went directly to areas where the valuables were kept, as if they knew where the money and jewels were located inside the home.
It was also unclear as to why the home was targeted, and why the robbers chose to dress as police officers. Investigations on the invasion are ongoing and the police have urged anyone who has information regarding the incident to report directly to authorities.
© 2023 Latin Times. All rights reserved. Do not reproduce without permission.