Toronto-born rock legend Neil Young railed against U.S. president Donald Trump on Tuesday, Feb. 18, penning an open letter to him and telling him "You are a disgrace to my country." Young wrote the letter via the Neil Young Archives website a month after being naturalized as an official U.S. citizen.
In his lengthy digital outburst, the musician went on a contemptuous rant against Donald Trump and called out the Republican leader for his consistent usage of his 1989 rock anthem "Rockin' in the Free World" in his campaign rallies. Young told Trump he hopes he gets haunted by his voice when he plays any of his songs at a rally another time.
"'Rockin' in the Free World is not a song you can trot out at one of your rallies," Young wrote. "Perhaps you could have been a bass player and played in a rock and roll band. That way, you could have been onstage at a rally every night in front of your fans, if you were any good, and you might be," he added.
Young went on to disparage Trump for his "mindless destruction" of the environment and America's relationships with friends around the world. "Your policies, decisions, and short-term thinking continue to exacerbate the climate crisis. Our first black president was a better man than you are," said Young, referring to former U.S. president Barack Obama, whose presidential term ended in 2017.
Despite his contempt for Trump, the musician said he still has respect for those who supported the president in the 2016 presidential race. "I don't blame the people who voted for you," he said. "I support their right to express themselves, although they have been lied to, and in many cases believed the lies, they are true Americans," he added.
Young also insinuated that he would endorse Democratic senator Bernie Sanders in the next U.S. presidential elections, saying the candidate has the qualities he likes. "He is truly fighting for the U.S.A.," wrote Neil Young.
Ironically, Trump has always been a huge fan of Young and his music. The president has attended at least three of Young's concerts over the past years, and Young has always been aware of that. In one of his previous interviews, Trump said the musician had something "very special" and admitted that he loved all of Young's songs.
"I've listened to his music for years and I've seen him before that, but I went to the concert where they were honoring Bob Dylan years ago at Madison Square Garden, and Neil got up and totally brought the house down," said Trump. "There was nobody close. He's performed for me at my casinos over the years, and he just brings it down," he added.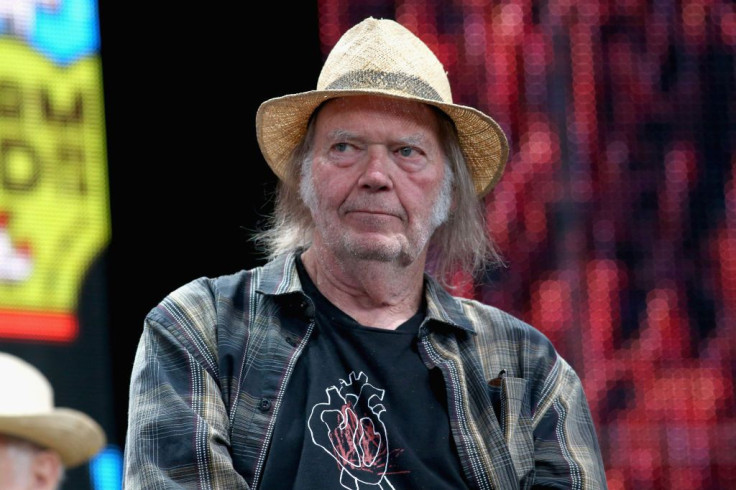 © 2023 Latin Times. All rights reserved. Do not reproduce without permission.