One player to watch at the 2022 World Cup is Lionel Messi and Argentina. There is no doubt that the country will be a team to watch and no less than a Brazilian legend is aware of this.
Ronaldo Nazario is aware that Messi deserves to win the World Cup. However, he does not want to see it happen because of the rivalry Argentina has with his country.
"The Brazil-Argentina rivalry is so big. We had incredible battles, with respect, and that's the loveliest thing in football," the 46-year-old retired footballer said via the Guardian. "But Argentina winning the World Cup doesn't bear thinking about. Does Messi deserve it? Of course he does – but not with my support. I love him and he'll understand because I'm sure he would feel exactly the same way."
The rivalry between Argentina and Brazil is well-documented and both teams have had revivals in recent years. Regardless, there is growing optimism among fans of both teams heading into the 2022 World Cup.
Heading into Qatar, both nations have a good chance of winning it all. On the part of Messi, it would be sweet considering this will likely be his last World Cup stint.
At the moment, the seven-time Ballon d'Or winner is doing well with Paris Saint-Germain in their 2022-23 campaign. However, it cannot be denied that the World Cup is also in the mind of the Argentinian, especially with the big event less than a month away.
But this early, Messi says Argentina will fear no one. However, the 35-year-old great urges fans to stay calm as the tournament nears.
Argentina is unbeaten in 35 games since 2019 and was drawn with Saudi Arabia, Mexico and Poland in Group C. They are looking to win their first World Cup title since 1986.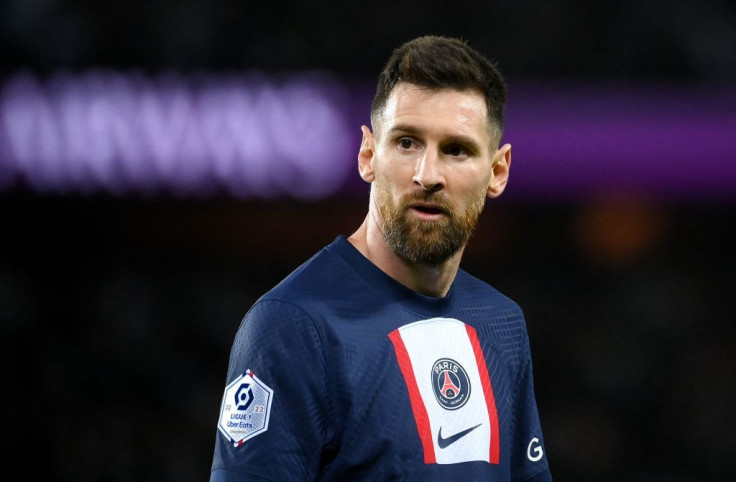 © 2023 Latin Times. All rights reserved. Do not reproduce without permission.