Liz Truss resigned from her position as UK Prime Minister on Thursday, a short but chaotic tenure that was highlighted by an economic program that did more bad than good for the country.
The tenure of Truss was the shortest ever, something that is likely to fall short of 60 days. The shortest-serving Prime Minister was George Canning who holds the record of serving 119 days in 1927 until he died of tuberculosis in 1827.
However, the short tenure of Truss will go down as an event that was marred by several events. This included the sudden death of Queen Elizabeth II after 70 years on the throne.
The 47-year-old leader led the national mourning period and spoke at the late monarch's funeral. She also traveled the nation alongside King Charles III.
After that, Truss launched a mini-budget with finance minister, Kwasi Kwarteng. It was meant to lower income taxes for the highest earners and cut some other taxes while increasing spending.
Unfortunately, the move ended up upsetting the markets with investors feeling that the plan was inefficient. This resulted in U-turns, including Kwarteng being forced out and now Truss.
"I recognize though I cannot deliver the mandate," Truss stated on Thursday, Oct. 20.
Jeremy Hunt took over from Kwarteng, now left with the ardent task of trying to find tens of billions of pounds of savings to try to reassure investors and rebuild Britain's fiscal reputation. Hunt is due to deliver a new budget by Oct. 31.
Truss added that she will remain in office until a new prime minister is chosen. A leadership election is expected to be held within the week.
Among the names that could succeed Truss include Rishi Sunak, Penny Mordaunt and even Boris Johnson.
With the economy heading into recession and inflation running at a 40-year high, millions of Britons are struggling with a cost-of-living crisis.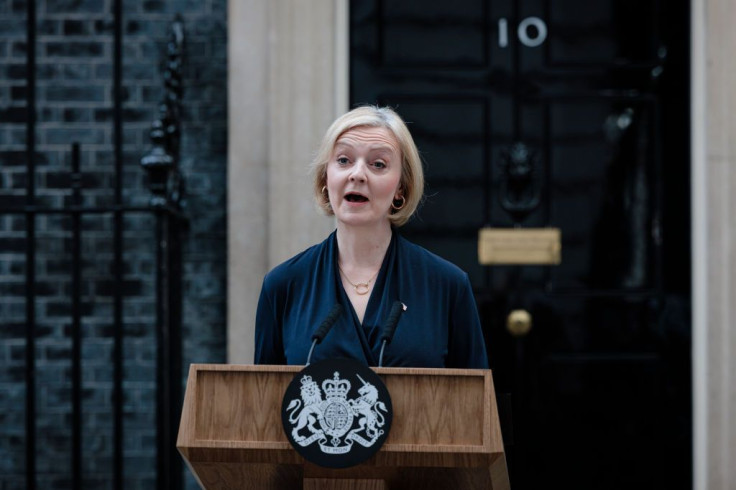 © 2023 Latin Times. All rights reserved. Do not reproduce without permission.