Football stars Lionel Messi and Cristiano Ronaldo are playing their fifth FIFA World Cup in Qatar, and comparisons between the two never seem to stop.
In October, Argentina and Paris Saint-Germain player Messi, 35, announced that World Cup 2022 will be his last. Portuguese international Ronaldo, on the other hand, has yet to comment on his international future, reported Al Jazeera.
During the 1986 edition, Argentina last won the World Cup 36 years ago when it was played in Mexico. Ronaldo's Portugal is yet to win the World Cup.
In 2006, Messi and Ronaldo made their maiden World Cup appearances in Germany. At the time, Portugal reached the semifinals. Argentina lost to Germany in the quarterfinal match. In that edition, Messi played three matches and scored one goal and assisted one. As for Ronaldo, he was part of the Portugal team in six games and scored one goal.
In 2010, the tournament was staged in South Africa, and Messi and Ronaldo were already established stars. All eyes were on them, but Messi was only able to assist once in five matches. Ronaldo scored one goal and had one assist in four matches to his name. While Argentina suffered a 0-4 loss to Germany in the quarterfinals, Portugal was defeated by eventual winners Spain in the Round of 16 match.
In 2014, the World Cup was played in Brazil, and at the time, Messi came very close to bagging the glory. But once again Germany acted as an obstacle. In 2014, Argentina reached the final, and Messi scored four goals. He also made one assist in seven matches. As he did brilliantly, he was given the Golden Ball award. But the 2014 edition was a forgetful one for Ronaldo. For the first time in eight years, his country failed to advance from the group stage. They faced a 0-4 defeat against Germany in their tournament opener, and Ronaldo scored one goal and made one assist in three matches.
In 2018, Portugal and Argentina made an exit after being defeated in their Round of 16 matches. But Ronaldo scored a hat-trick against Spain in Portugal's first match of the tournament. It was followed by a fourth goal against Morocco in the team's second match. Messi had a forgetful start as he failed to convert a penalty against Iceland, but in 2018, he scored one goal and made two assists in four matches.
During the third day of the 2022 World Cup, Messi and Ronaldo had terrible days, reported Euro Sport. Messi's Argentina team members were left shocked by Saudi Arabia at the Lusail Stadium as the latter defeated them in Group C. As for Ronaldo, while he is busy with the World Cup, he brought his time at Manchester United to an end after a mutual decision to end his contract early.
Meanwhile, Kylian Mbappe was staking his claim to be the world's best in France's 4-1 win against Australia.
But on Thursday, Portugal beat Ghana 3-2 in a Group H match as Ronaldo got on the scoresheet. He opened the scoring with a penalty and became the first man to score at five World Cups.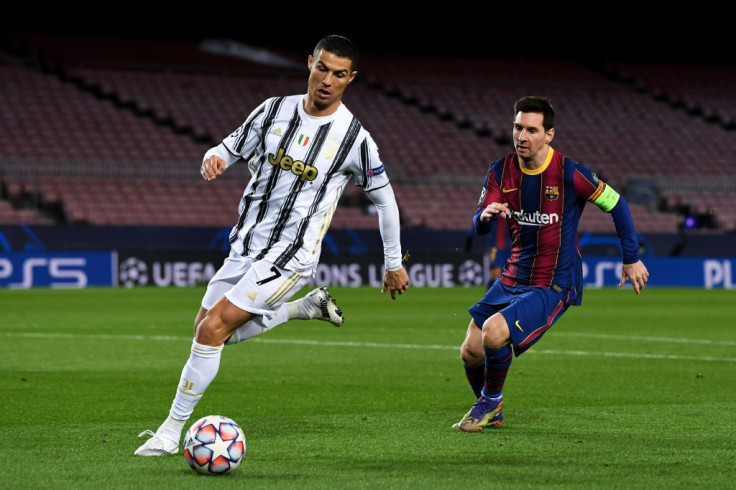 © 2023 Latin Times. All rights reserved. Do not reproduce without permission.