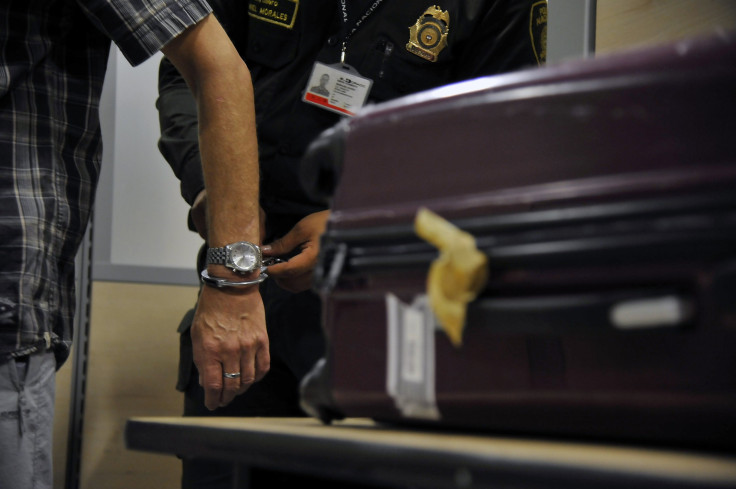 Splashing in the pool, sunshine on deck and 24 pounds (11 kilos) of cocaine in the suitcase; that's what Customs and Border Protection agents found on the Royal Caribbean's M/S Jewel of the Seas Sunday, according to a statement from the CBP. It appears that the cruise line infamous for sewage-filled cabins was carrying another nose-tingling substance. The luxury cruise ship was just about to embark from the port of San Juan, Puerto Rico. It's unclear if the cocaine was loaded onto the ship in the PR or had been on the ship for longer.
Seven suspects, at least six of them men, were arrested in connection with the cocaine seizure. A spokesperson for the cruise line tells the Daily Mail that the six men were male passengers from the U.S. The CBP did not return requests from the Latin Times Monday to confirm whether or not any of the suspects were employees or subcontractors working on the ship. Narco traffickers have used different methods to smuggle drugs stateside, from drone flights to submarine dives.
While cocaine smugglers try novel methods like submarines, drones and cruise ships, most cocaine shipped to the U.S. gets in the old fashion way, on small boats or "lanchas." Narco traffickers can afford to lose some shipments as long as others get through. They'll pack three or four lanchas with cocaine and drive them towards offloading points on the mainland, according to a 2014 NYT report. Despite major resources -- billions invested in interdiction -- and major busts, the demand for cocaine in the U.S. is still high, and the business is profitable.
© 2023 Latin Times. All rights reserved. Do not reproduce without permission.