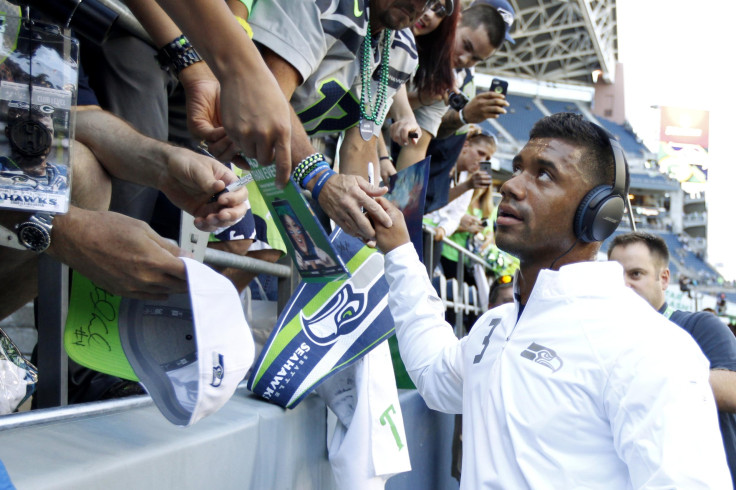 NFL player Russell Wilson made headlines last year when he inked a four-year extension deal with the Seattle Seahawks. But it's not the length of the extension that got people's attention but the amount involved in the contract.
Seattle Seahawks is willing to shell out a total of $140 million just for Russell Wilson to play on the team for another four years, according to NBC News. With a $35 million a year paycheck, Wilson also set a record becoming the highest-paid player in the NFL on an annual basis. And to sweeten the deal even further, there was even a $65 million signing bonus on top of the contract.
The terms of the deal were a significant improvement over his previous contract. In 2015, he also inked a four-year contract with the Seattle Seahawks but the amount was significantly lower at $88 million over four years.
Wilson's current paycheck is a far cry compared to the salary he received in his rookie year. The quarterback was the 75th overall pick in the 2012 draft and received an annual salary of $750,000. For comparison, his current annual pay of $35 million is more 46 times the amount he received when he started playing.
Russell Wilson is also earning income off the court. The NFL star has signed endorsement deals with global brands such as Bose, Mercedes, and Nike. According to Forbes, Wilson earns $9 million annually from endorsements.
Wilson is also trying his hands at business. He launched the mobile app Tally, which is backed by some of the big boys in e-commerce such as Alibaba co-founder Joe Tsai and Amazon boss Jeff Bezos. Wilson also launched a new fashion line called Good Man Brand.
With his skyrocketing income, Wilson has amassed quite a fortune for himself. The NFL is estimated to have a net worth of around $115 million dollars, The Street reported. But considering that he is still at the prime of his career, that figure is expected to rise in the coming years ahead.
Wilson is married to the R&B star Ciara who was also able to amass a fortune on her own thanks to her popular songs back in the 2000s. The music artist's net worth is estimated to be around $20 million.
© 2023 Latin Times. All rights reserved. Do not reproduce without permission.