A top Russian official has claimed that the country could have a coronavirus vaccine ready by September. The statement came after the U.S., Britain, and Canada accused the country's intelligence agency of seizing sensitive data from rival researchers.
"Russia may be one of the first to produce a vaccine against the backdrop of the billions that are being invested in the U.S. and all the pharma companies working on it," said Kirill Dmitriev, chief executive of the Russian Direct Investment Fund (RDIF). "It's a little bit of a shocking story," he added.
Dmitriev also denied accusations that hackers from the Russian military intelligence group APT29 had used malware to steal vaccine research from their rivals in the U.S., Britain, and Canada. According to the official, Russia does not need to seize research from other vaccine developers because the country had already inked a deal with AstraZeneca to produce the University of Oxford's COVID-19 vaccine at R-Pharm.
"Everything that is needed to produce the British vaccine has already been transferred to R-Pharm," he said. "AstraZeneca has already signed commitments to transfer all production of the British vaccine to R-Pharm," he added.
Dmitriev did not clarify whether AstraZeneca would transfer all the technology necessary for Russia to manufacture the vaccine or if the deal involves the pharmaceutical giant sending the vaccine seed stock to manufacturers needed to start the production.
Meanwhile, experts are skeptical that Russia can produce its own vaccine within the allotted time frame. "We don't think that's realistic," said pharmaceutical analyst Peter Shapiro. "The regulatory hurdles in Russia are low. We don't see a history of innovative vaccines being developed in Russia that win approval," he added, saying Russia is not a major producer of export quality drugs.
The coronavirus vaccine to come out in September is one of the 26 experimental vaccines being developed in Russia. Financed by RDIF and developed by the Gamaleya Institute in Moscow, the vaccine has completed a phase 1 trial in 50 members of the Russian military.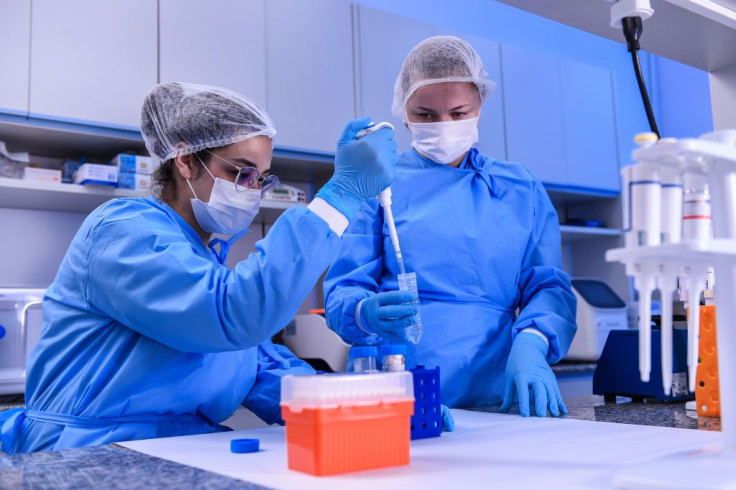 © 2023 Latin Times. All rights reserved. Do not reproduce without permission.