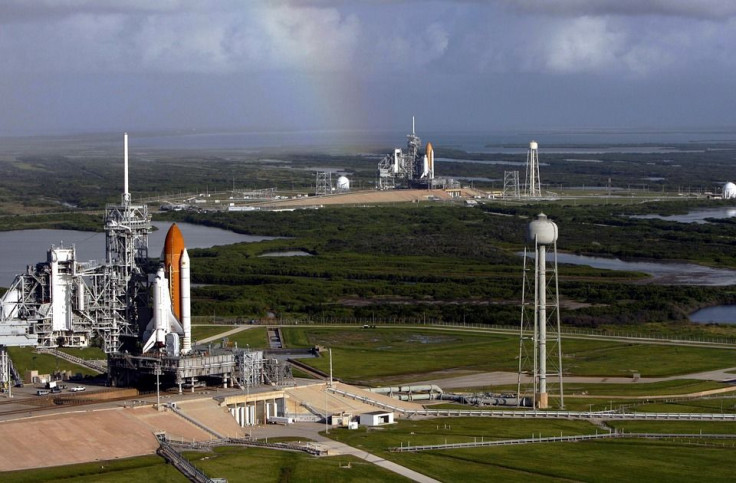 For the first time in 20 years, a Russian cosmonaut was finally rocketed from the US despite tensions over the war in Ukraine. The launch of the International Space Station also involved NASA and Japanese astronauts. Hurricane Ian did delay the SpaceX flight, as it tore across the state last week.
"I hope with this launch we will brighten up the skies over Florida a little bit for everyone," Wakata said prior to the flight.
Anna Kikina, the only female cosmonaut said "We're so glad to do it together," offering thanks in both English and Russian. "Spasibo!"
Awesome!" radioed Mann. "That was a smooth ride uphill. You've got three rookies who are pretty happy to be floating in space right now."
The team consisted of Marine Col. Nicole Mann, the first Native American woman to orbit the world, Navy Capt. Josh Cassada, Japan Space Agency's Koichi Wakata, who is making his fifth spaceflight, and three newcomers. Anna Kikina is among the three newcomers on the flight, reports said.
The launch took place at noon from NASA's Kennedy Space Center. They are due to arrive at the space station this Thursday, 29 hours after the departure. The team will replace a U.S.-Italian crew that had already arrived in April and won't be returning to Earth until March.

Two weeks ago, NASA's Frank Rubio flew up to the space station from Kazakhstan aboard a Soyuz rocket with two cosmonauts. Kikina is the Russian Space Agency's exchange for Rubio.
In order to ensure a continuous U.S. and Russian presence aboard the 260-mile-high outpost, an agreement was made between the space agencies to switch seats on their flights. The next crew exchange will be in the spring.
Before the launch, NASA Administrator Bill Nelson said that the key reason for the seat exchange is safety. In case an emergency forces one capsule's crew home, there would still be an American and Russian on board.
Meanwhile, Russia remains committed to the space station through at least 2024. Russian space official Sergei Krikalev told reporters that Russia wants to build its own station in orbit later this decade, "but we know that it's not going to happen very quickly and so probably we will keep flying" with NASA until then.
© 2023 Latin Times. All rights reserved. Do not reproduce without permission.