Russia is prepared for the production of the COVID-19 vaccine and aims to produce about 30 million doses before the end of 2020, a top official has confirmed.
Recently, Russia announced that it's COVID-19 vaccines have successfully completed Phase II clinical trials and have qualified for mass production by proving efficiency and safety in volunteers.
Now the head of the Russian Direct Investment Fund said that the country plans to have 30 million doses of Russian coronavirus vaccine ready in 2020 so that they are able to achieve herd immunity by next year through vaccination of millions of citizens.
"There's a general sense that for so-called herd immunity in Russia you need to vaccinate between 40 million and 50 million people," Kirill Dmitriev said during an interview. "So we believe we will be in good shape producing around 30 million [doses domestically] this year and then we can finalize vaccination next year."
The Phase III clinical trial of the Russian COVID-19 vaccine is expected to begin in August. Dmitriev said that there is a lot of hope that the vaccine will prove effective against COVID-19 in the late and the last stage of the clinical testing process.
"We believe that based on the current results it will be approved in Russia in August and in some other countries in September…making it possibly the first vaccine to be approved in the world," he said.
More than 12 COVID-19 vaccine candidates are being tested globally for safety and efficacy. Dozens of other vaccines are being developed for pharmaceutical giants across the world and are awaiting approval from the concerned authorities for testing in humans.
Apart from the Russian coronavirus vaccine, the other vaccines leading the race include Moderna's mRNA vaccine, Oxford's COVID-19 vaccines and two coronavirus vaccine candidates being tested by China.
North America, Europe, China, Israel and India are actively participating in the development and testing of coronavirus vaccines. Even though the U.S. President Donald Trump has constantly claimed that a COVID-19 vaccine would be available by the end of 2020, the public health experts have said that there is only a bleak possibility. Some have even claimed that it may take up to two years to come up with an effective coronavirus vaccine.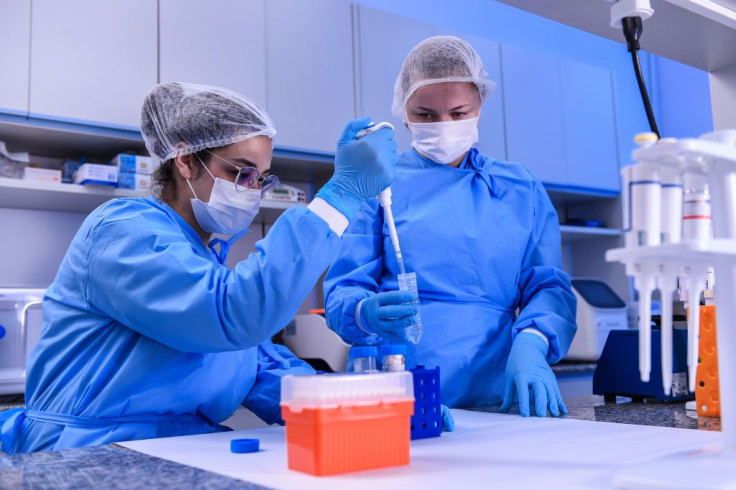 © 2023 Latin Times. All rights reserved. Do not reproduce without permission.