It appears that Russia and Ukraine are on even ground for now with reports that neither side has made significant advances according to an update from the head of Ukrainian military intelligence.
In an interview with BBC, Kyrylo Budanov claims that the situation between the two warring countries is "stuck."
"The situation is just stuck," Budanov said. "It doesn't move."
The fiercest battles right now have been happening around Bakhmut in the eastern Donetsk region. This developed after Ukraine was able to recapture the southern city of Kherson in November.
As far as other regions, it appears Russian forces have been on the defensive while winter has slowed down the pace of Ukraine's ground operations across the 1,000km (620-mile) front line.
Hence, Budanov claims that Russia is now at a dead end and has been suffering from significant losses. He adds that he believed that the Kremlin had decided to announce another mobilization of conscripts. But, he added, Ukrainian forces still lacked resources to move forward in multiple areas.
But despite this, he explains that Ukraine still lacked the resources to move forward in other areas.
"We can't defeat them in all directions comprehensively. Neither can they," he said. "We're very much looking forward to new weapons supplies, and to the arrival of more advanced weapons."
Despite a series of Russian military setbacks, Ukraine officials warn that there could be another ground offensive from Russia from Belarus at the start of 2023. That could include possibly an attempt to retake Kyiv.
However, Budanov dismissed the Russian activities in Belarus, including the movement of thousands of troops, as attempts to make Ukraine divert troops from the battlefields in the south and east to the north.
"They did it openly during the day, so that everyone would see it, even if [we] didn't want to," Budanov quipped, adding that he saw no real, imminent threat from the troops in Belarus. "As of now, I don't see any signs of preparations for an invasion of Kyiv or northern areas from Belarus."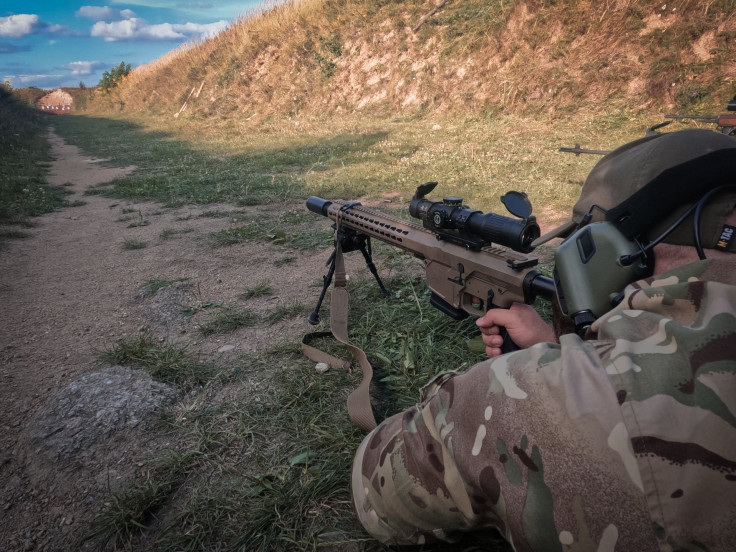 © 2023 Latin Times. All rights reserved. Do not reproduce without permission.